CAB hosts cookout on the Quad during Welcome Week
The Campus Activities Board gave free food out to students on Thursday as one of the last events for Welcome Week.
"[The event is] to welcome students back, or to AACC for the first time if they're new," said Neena Robertson, program coordinator for events and student engagements.
From noon to 3, a large assembly line of CAB students were lined up to pass out nachos and burgers.
"There is a good amount of student involvement. They always try to do stuff out in the quad and bring people together," said second-year student Catelyn Middlebrooks. "Also, there's a lot of study groups outside of classrooms to bring even more people together."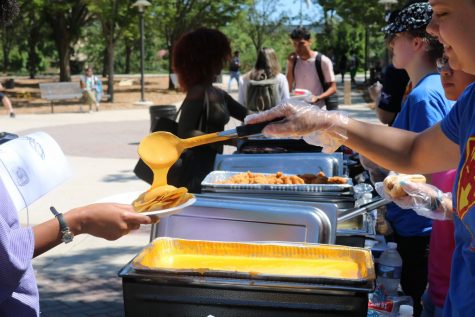 Nikko Maresca
AACC President Dawn Lindsay handed out flyers to students to promote an AACC social media contest.
"There's a lot of student involvement at AACC. We have tons of clubs for a lot of different kind of people," second-year student Simone DeSouza said. "We have gaming clubs, chemistry clubs, and also a lot of sports, so if you don't like clubs, you can always have a group of people to be around."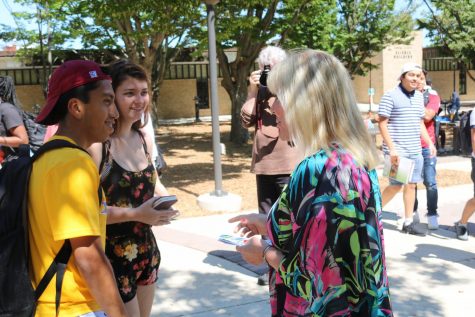 Tonight from 6 to 9, CAB is hosting "Flashback Friday," an event dedicated to remembering the 90s culture.
Welcome Week activities are over after the event, but more events are to come.
"My teacher said she would give us extra credit to join the history club, and there is this cool food event where we got free food. So … there is a lot of student involvement," said first-year Lauren Bagley.