Candidates for student president run for office
A third-year visual design student and a first-year business management student are running for Student Government Association president.
AACC students will elect Jesseca Greene or Jacob Smith during voting from April 30 to May 4.
The SGA president represents the student body and acts as a go-between for students and the student government.
Greene is the vice president of the ESports Club and an SGA senator.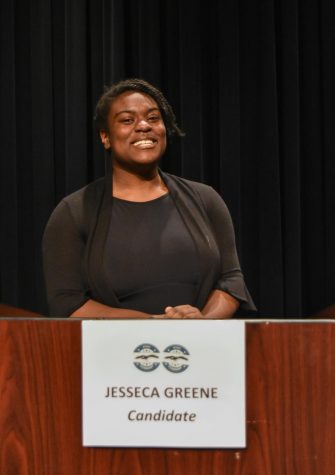 "I feel like there is this gap between SGA and the students," Greene said. "Personally, I want to bridge that gap."
To help close the gap between the SGA and students, Greene said she wants to create workshops and video tutorials to teach members of campus clubs how to better use The Nest, an online platform for club activity.
She said she also wants to make tutorials to help students learn how to propose a budget when it is time to ask the SGA for funding.
As president, Greene said she would get the word out to other clubs about the assistance the SGA can offer them.
Smith is the president of the student club AACC Adventure Society and the vice president of public relations for the SGA.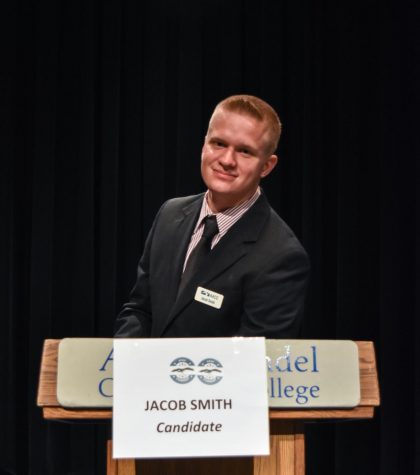 He said he wants to give students the chance to respond and help make decisions by posting information about the SGA's initiatives on its Facebook page.
"I want to put the 'community' back in community college by bolstering alumni involvement, by helping the satellite campuses get organizations and by helping students feel as though they have a voice," Smith said.
Additionally, Smith said he wants to invite alumni to get involved in student clubs.
Smith also suggested that the SGA could offer extra funding to clubs that have meetings or events on the Arundel Mills and Glen Burnie campuses, to increase student engagement there.
He added that he has been working with outgoing president Johnathan O'Dea to gain added insight into the position.