Class of 2018 readies for May 24 graduation
Approximately 2,006 students will graduate from AACC on May 24.
Between 500 and 600 students will participate in the commencement ceremony on the athletic practice field on the Arnold campus under a white tent.
AACC holds a graduation ceremony only once a year, so some graduates who will participate in the ceremony received their diplomas at the end of the summer or fall semesters.
"I'm kind of nervous, because I just want to pass all my classes and stuff and get it over with," Olivia Callahan, a third-year graduating communications student, said. "I am excited, too."
Students completing their final semester in May will receive their diplomas by mail around June 30.
Graduates do not receive diplomas during commencement.
All graduates will receive five tickets to invite friends and family to watch them walk across stage during the ceremony.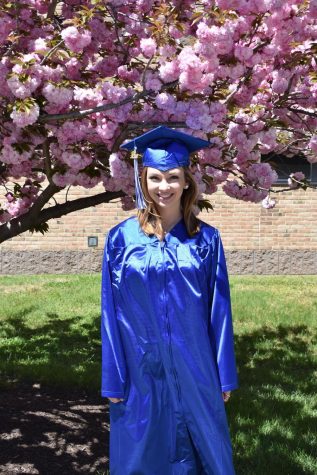 "My time here at AACC is always going to have a special place in my heart," Johnathan O'Dea, the president of the Student Government Association and a graduating student, said.
As in all past commencement ceremonies, graduating students will cross the stage as they hear their names, and then they will pose for photographs with AACC President Dawn Lindsay.
Students will have the opportunity to purchase their photos after graduation.
Commencement will take place rain or shine from 7 p.m. to 10 p.m.
After the ceremony, the college will host graduates, family and friends at a reception in the SUN Dining Hall.
AACC, like the county's public high schools, will have the option to host future commencement ceremonies at the new Live! Casino and Hotel complex in Arundel Mills.