Farm animals fill the Quad for Earth Day
AACC students had the opportunity to pet farm animals, paint flower pots and get digital caricature drawings on Wednesday.
On the Quad, the Campus Activities Board—a student club that organizes campus events for the Student Government Association—hosted a celebration for Earth Day, which is this Sunday.
"I think it is a good way to brighten people's day," Rory Joy, a first-year early childhood education student, said. "It is a good way to celebrate Earth Day."
Mary's Go Round, a company that brings petting zoos and pony rides to events, brought the animals.
"I support the Earth Day vibe going on," Rowan Baio, a first-year film studies major, said. "It is motivating us to get through the rest of the semester."
Will Kuethe, a third-year music student and a CAB officer, said this was "at least" the third year the club has hosted the event, though this year the turnout was better than last because of the nice weather.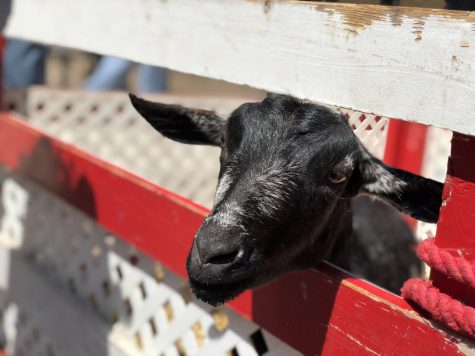 Photo by Roxanne Ready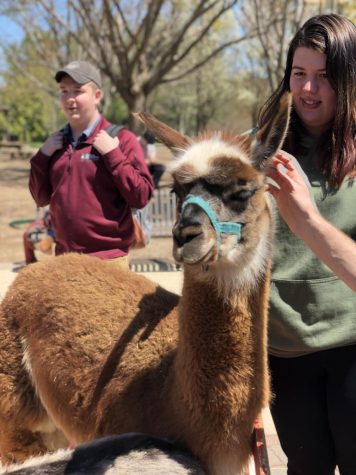 Photo by Roxanne Ready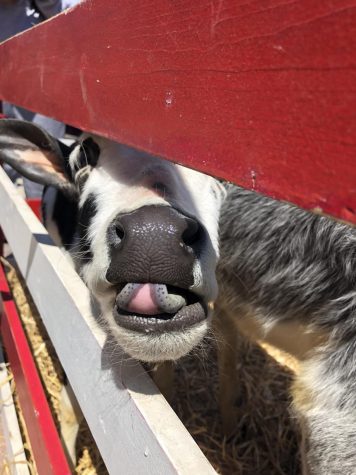 Photo by Ashley Sokolowski