Education club pitches in at child dev. center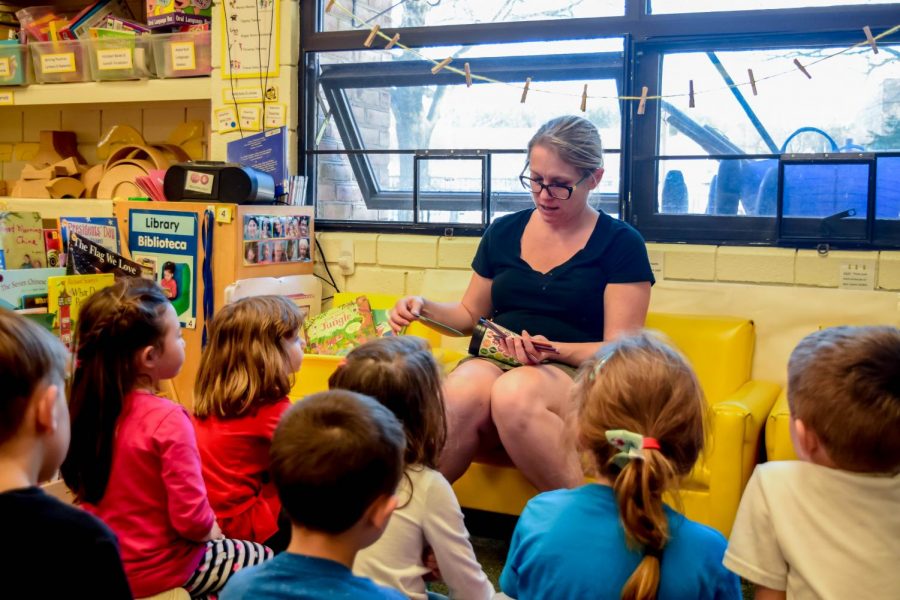 Members of the Student Education Association, a campus club, spend time playing and working with the kids at AACC's Child Development Center.
This spring, SEA will host a children's tricycle race called the "Trike-a-thon" to raise money for St. Jude Children's Research Hospital.
"The kids from the CDC ride their little bikes around the loop on campus, and we're there cheering them on—that's always fun," SEA adviser and education professor Courtney Sabol said.
The event will take place on April 20 from 9:30 a.m. to 11 a.m.
Every October, SEA helps the Child Development Center with a scarecrow crafting event called "Adopt-a-Scarecrow." AACC students help the kids build scarecrows, and then the CDC sells the scarecrows to raise money for the food pantry.
"I work at the CDC and it would be impossible to do [Adopt-a-Scarecrow] without volunteers," Hanna Wood, SEA treasurer and second-year secondary education student, said. "The kids always look forward to it.
"I like being part of the SEA and encouraging others to join the club," Tiffany Anderson, an eighth-year education major, said. "I also like helping people outside of the group as well."