Part-time workers get paid sick leave hours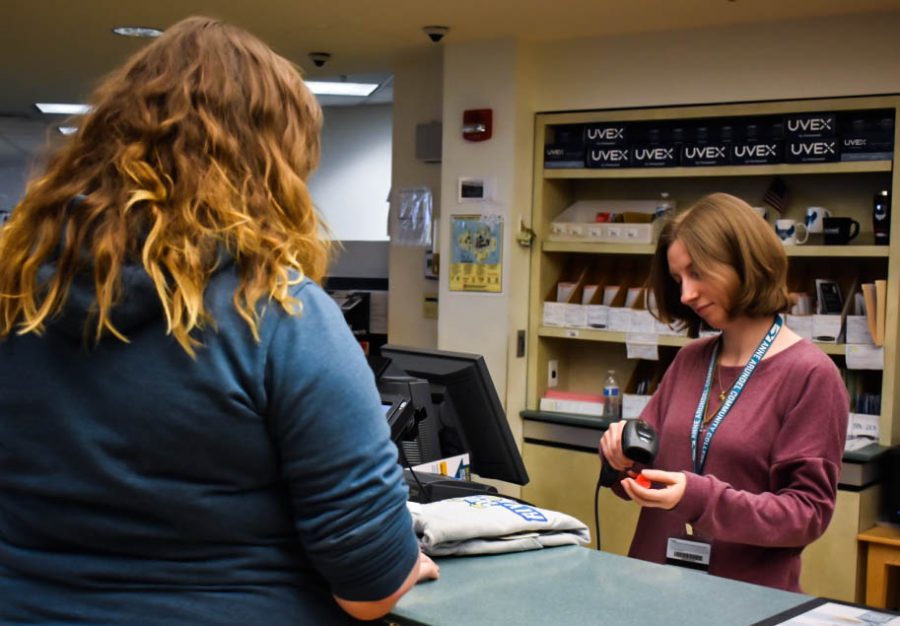 Part-time employees at AACC—including students—became eligible for paid sick leave on Feb. 11, thanks to a new law.
Maryland lawmakers passed the Maryland Healthy Working Families Act last year, giving part-time employees throughout the state one hour of paid sick leave for every 30 hours they work.
First-year music education student and part-time bookstore employee Sarah Sterling said the new policy will do her little good.
"I feel like I'm going to forget about it," she said. "I work maybe 13 hours a week, so that's two and a half weeks of work for about one hour [of paid leave]. It will take months to build up one five-hour shift."
Previously, only full-time employees were eligible for paid sick leave. Gov. Larry Hogan last May vetoed legislation to add part-timers, but legislators overrode his veto on Jan. 12, and the law took effect Feb. 11.
Part-time employees, adjunct faculty and seasonal workers at AACC will be able to take paid leave for injuries, personal illnesses, to care for sick family members, for childbirth, or for issues related to domestic violence, sexual assault or stalking.
"Our hourly employees work just as hard as many full-time employees, but they don't receive benefits," said Student Engagement Director Chris Storck. "Many of them are paying for school or supporting themselves, and if they have to take off work when they are sick, or have a doctor's appointment and don't get paid, that hurts them."
Ann Valdez, temporary supervisor at the campus bookstore, said she is excited about the benefits of the new law.
The law applies to any Maryland company with 15 or more employees. While the law allows employers to limit paid sick leave only to the part-time employees who work a minimum of 12 hours, AACC is awarding the leave to all part-time employees, regardless of hours worked, at a rate of one hour for every 30 hours worked.
Fifth-year culinary student and part-time bookstore employee Myra Umberger said part-timers should be able to accrue sick leave faster.
Although the state has not issued final regulations, part-time employees can already take sick leave.
AACC's Executive Director of Finance Andrew Little said until the state issues specific guidelines, student workers must submit a leave voucher to their supervisors to request sick leave.
Students who schedule surgery or know about illness-related absences in advance must submit a voucher to a supervisor at least a week in advance. Those who miss work for an unexpected illness will fill out the voucher immediately upon returning to work.
Students must use Web Advisor to prove that they have sufficient balance of sick days to cover their leave.
School cancellations due to inclement weather do not count toward sick leave, and the college may require proof of illness or injury before paying part-time employees for sick leave.
"The plan and our procedure are subject to change," Little said. "We hope to automate it, but we have to wait for final regulations to come out before we can do that."
He added: "The real challenge is the timeline. We only have 30 days to implement this, and that is what is creating challenges."