Music dept. heading to Spain for concert tour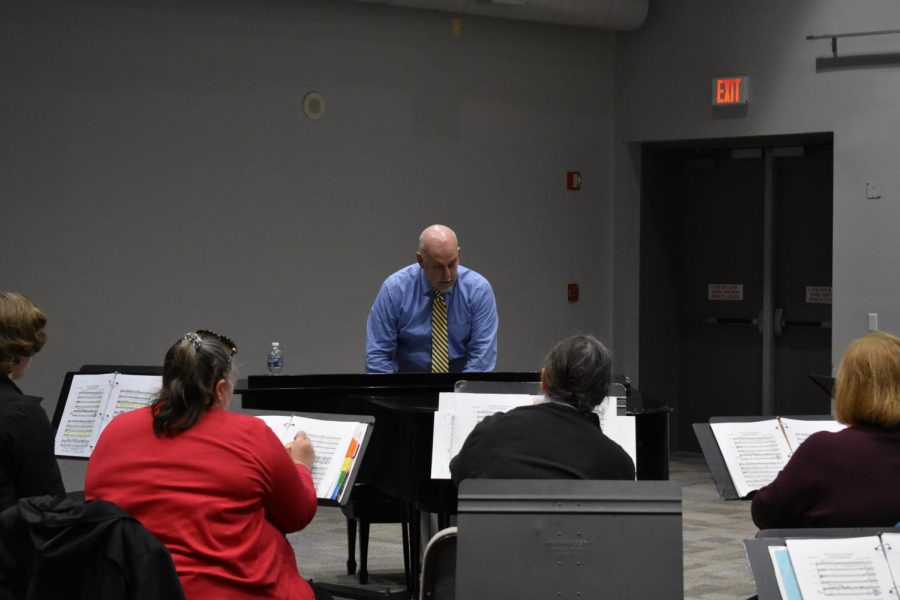 AACC's music department will tour Spain this spring break.
The weeklong tour, which students are paying for themselves, begins on March 9.
"I'm excited to get out of the country for the first time [and] to see all the cool churches and old buildings they have there," Will Kuethe, a third-year music major, said. "[I also heard] they have a lot of flowers decorating the city and it's just a beautiful place."
The orchestra and choir will perform at the Church of Our Lady of Mercy in Madrid, the Antonio Machado Cultural Center and Theater in Madrid, and The Basilica in El Escorial.
"It's always really exciting to take students who have never traveled outside of the United States to a foreign location to experience the culture," Music and Performing Arts Chair Doug Byerly said.
Byerly will attend the trip to conduct the choir.
The orchestra and choir will perform "Concerto for Cello" by Victor Herbert, "Ave Maria" by Franz Schubert, "Ain'-A That Good News" by William Dawson and excerpts from "Carmen" by Georges Bizet.
"It's fun to prepare for important events and to just rehearse, practice and then try to nail it and when you do nail it and it sounds good and balanced in a nice hall, it's just a really nice feeling," Richard Turek, an eighth-year continuing education student, said.