How to find best 4-year school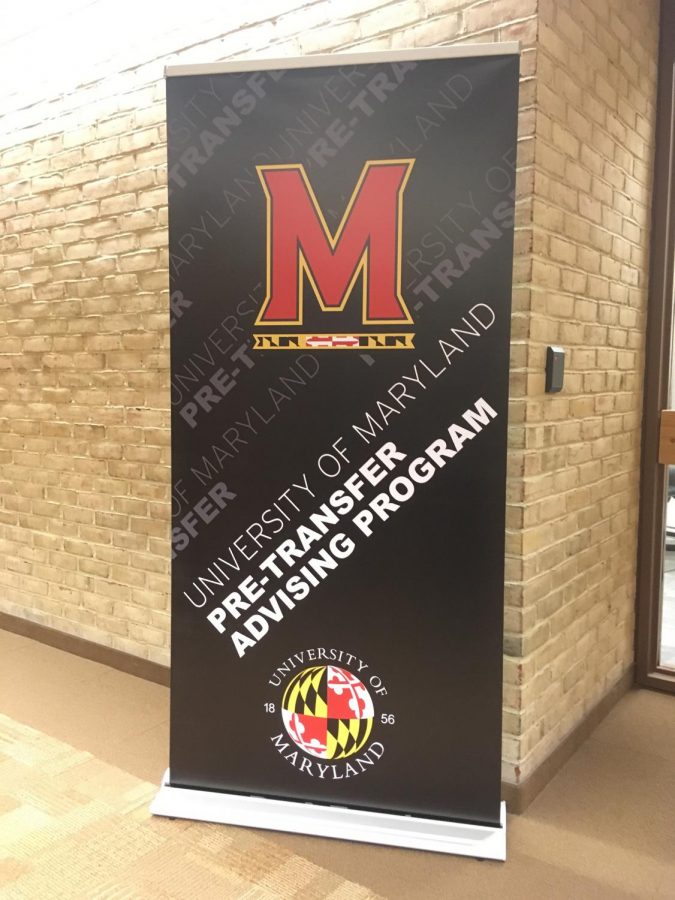 Seamus McCarthy, Reporter
January 31, 2018
As Colleen Duvall, a second-year transfer studies student, accepted her high school diploma from Rockbridge Academy in May 2015, she knew she was one of only a few who had not decided where to go to college.
Her dream had been to attend the University of Maryland, but Duvall applied late to the one school she was sure to get into: Towson University.
Duvall hadn't researched Towson's programs, majors, class sizes or extra-curricular activities before applying days before the deadline.
"I thought I would be considered a failed high school student if four-year wasn't in my immediate future," she says.
Duvall's friends and family encouraged her to decline Towson, enroll in AACC, and then apply to her dream school.
As she heads into her final semester at AACC, she is waiting to hear from the University of Maryland, where she hopes to enroll next fall.
Choosing a school in a hurry is the wrong way to begin a four-year college career, students and counselors say.
In fact, they say, finding a college that fits is key to a successful academic future.
For Jump Start student Sarah Noble, taking enough time to figure out what she wants in college helped her find Manhattanville College in New York.
Noble has a simple outline of what she wants for college: out of state, small class sizes, a diverse student body and accommodations for dyscalculia.
"It's easier to focus in a smaller school, and I [don't] want to be concerned with … the politics of a big school," she says.
Still, not everyone finds a fit on the first try.
Skylar Bingaman spent three semesters at AACC before transferring to Towson University, and then AACC, and then to the University of Maryland.
"The three things I looked for were that the school had a good program for my major, good parking and large class sizes because that's how I learn best," Bingaman says.
AACC adviser Elizabeth LaFortune encourages students looking into four-year universities to do plenty of research before applying.
"Make sure wherever you plan to transfer has a program that matches your interests," she says.
The decisions students make when applying to colleges, LaFortune says, could affect them for the rest of their careers.