Student athletes reach out to community kids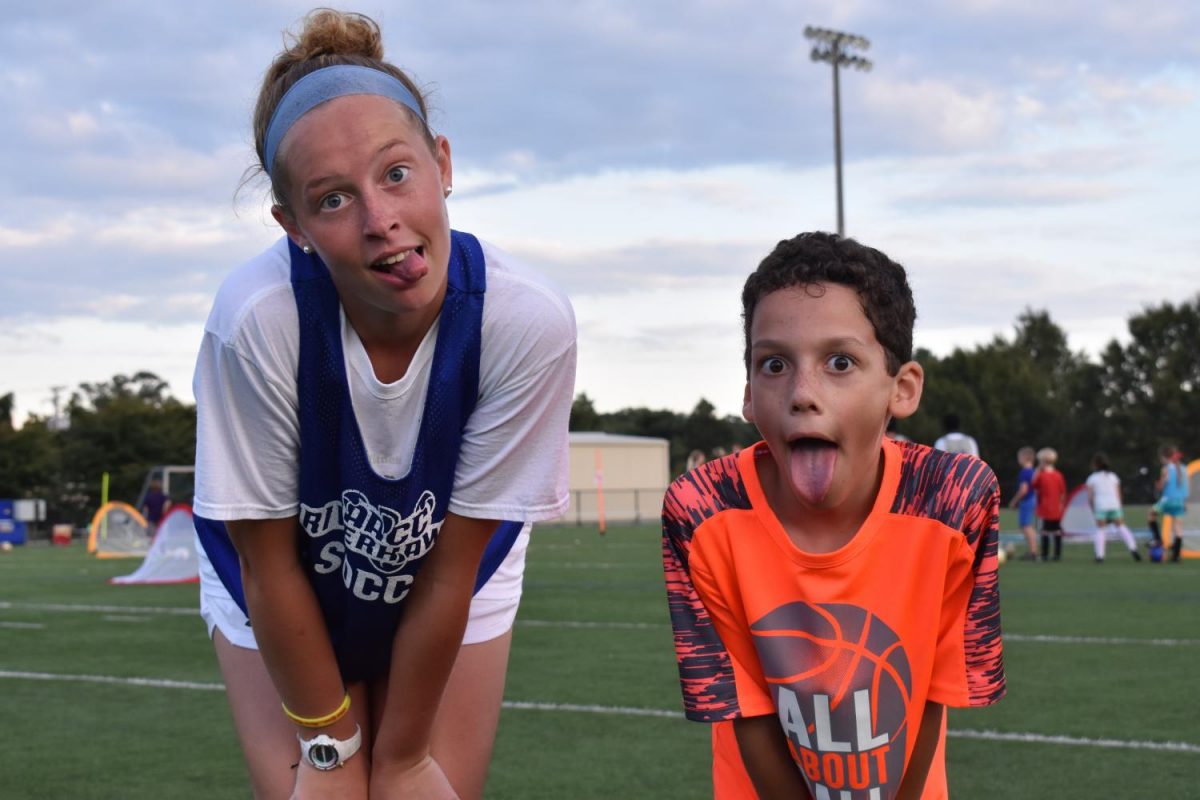 Mike Wilhelm, Reporter
September 29, 2017
AACC Men's and Women's Soccer invited Anne Arundel County kids to Siegert Field on Sept. 16 to share skills and encourage them to consider playing here in the future.
The kids are all part of soccer teams in the county and range from 8 to 12 years old.
The teams' outreach offered the players and coaches the opportunity to interact with the community outside of their regular games.
"I love that it gives both of our programs—Men's and Women's Soccer—a chance to become a community program, not just soccer teams," Karin Victorio, head coach of Women's Soccer, said. "We're building kind of a fan base and future-player base."
AACC athletes agreed the clinic was a good idea.
"I love working with little kids," first-year student Angelina Horan, a midfielder, said, adding it was "nice to see" the kids coming in after the program started.
"I just love seeing the kids having fun," Victorio said. "That's the best part … whether they're dancing to the music that's playing, or they're happy to see Swoop, or they're happy to be playing whatever soccer game they're playing."
Victorio said she liked seeing the older kids interacting with the young players.
The outreach included a fundraiser for the AACC food pantry, the Student Achievement and Success Programs, and Suicide Prevention Education.
People could also donate to the U.S. Soccer Federation's Passback Program, which collects used soccer equipment and distributes it to children in underserved communities.
This was the first year players held the clinic. Players on both teams said they hope to hold another.