Women's soccer team looks to championship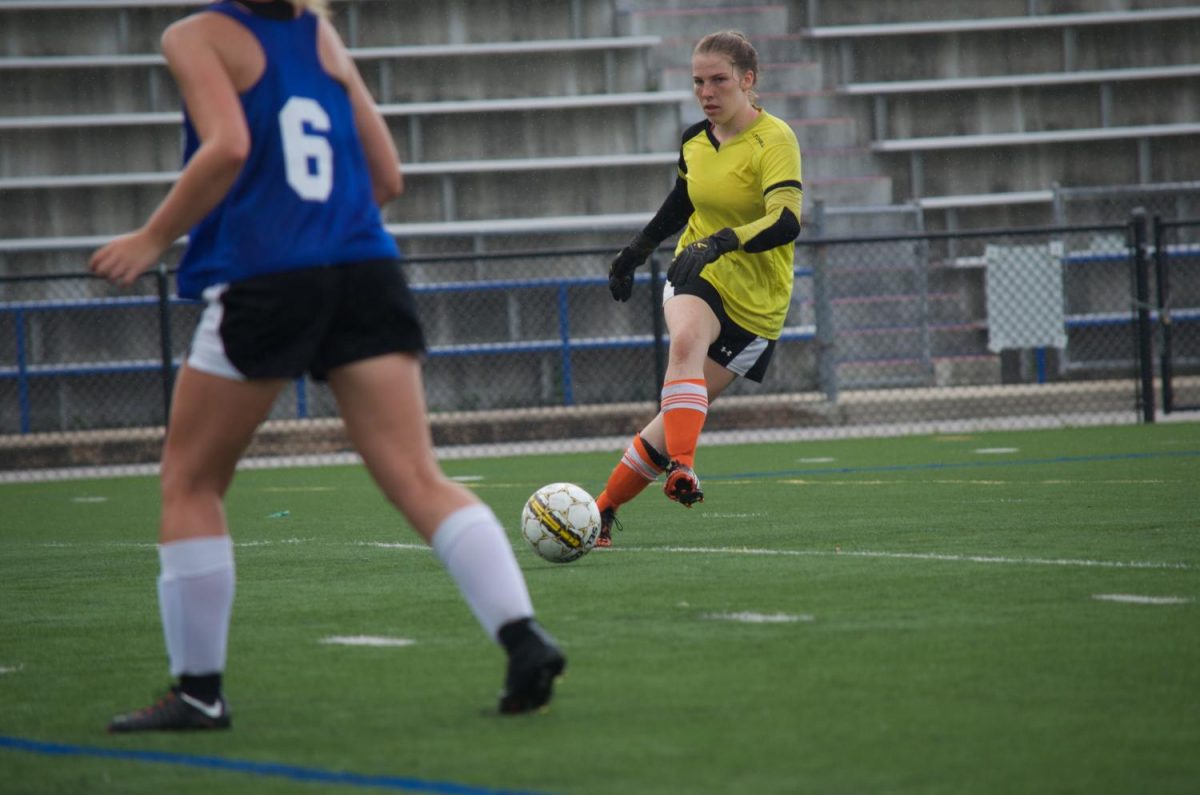 Seamus McCarthy, Sports Editor
September 29, 2017
Riverhawks Women's Soccer set four main goals for their 2017 season: get better as a team, beat Community College of Baltimore County Catonsville and Montgomery College, and win regionals en route to a national championship.
Since the first day of training, according to the players and coaches, the team has transformed from mediocre to a contender for a national championship.
Head coach Karin Victorio, in her second season with the team, said one of the biggest challenges of coaching at a community college is "the nature of the environment here." She said because the athletes don't stay at community college for four years like university players, and because the season is just three months long, "we spend the first month getting people fit again."
Losing that month took "a toll" on the team's preparation for the upcoming season. In fact, the team lost its first two games against Onondaga Community College in New York and Harford Community College.
However, by mid-September the team was on a two-game winning streak and had brought its record up to 3-2-1.
Defensive player Jaclyn Mullan, a third-year business major, said the team's biggest problem during the early games of the season was "communication, placement and first touch."
Third-year psychology major Lexie McArdle, a midfielder, agreed with Mullan. She stressed the team has keyed on those three problems in recent weeks of practice.
The Riverhawks are "finally becoming the team we want to be," Deanna Valerian, a second-year paramedic/EMT student, said.
The players said their next big challenge is a matchup on Oct. 6 against Catonsville, a pride game against assistant coach Kate Laukhart's alma mater.
"We want to prove to her that we are better, and she wants us to prove her right," McArdle said.
The real test, however, comes on Oct. 13 against Montgomery College, the players and coaches said. According to Victorio, in the history of women's soccer at AACC, Montgomery College has always been a great rival.
She said she is excited to see the team step up and win this game so they can finally focus on the main goal: regionals.
Kallee O'Connor, a second-year pre-nursing student, said she doesn't want to "barely make it to regionals like last year." She said she and her teammates want to be on a winning streak going into the playoffs in late October.
Victorio said she has "hope for a good season" and for a good fan turnout at future games. "Having people cheer for you gives us that little extra nudge," she said.