GSA holds drag-a-palooza auditions
AACC's Gay Straight Alliance will hold its third drag-a-palooza show in October.
GSA held student auditions on Sept 11  for the show.
The GSA holds a drag show once per semester where students have the opportunity to perform among professional drag queens.
All proceeds from the show go to Royal Court Charities, partner of the Trevor Project, for LGBT+ teen suicide prevention and awareness.
Nick Nadeau, PR chair of GSA and fifth year engineering major, in relation to fundraising goals said "to beat what we made in the spring, which was $1600."
Around 13 people will perform including host Abbi Kadabra.  
Three students auditioned for the show.
GSA held open auditions where students not auditioning can watch. Students were supportive of having a drag show on campus.
Peter Russell, fourth year film major said "because I'm a film major, my philosophy is expose yourself to as many opportunities and experiences as possible."
Peter planned to attend if his schedule allows, and may return next semester, even to participate, if he has fun.
Last show, 165 people attended and a lot more are expected to come to the show in October.
The drag show will take place on Oct. 6 at 6:30 PM.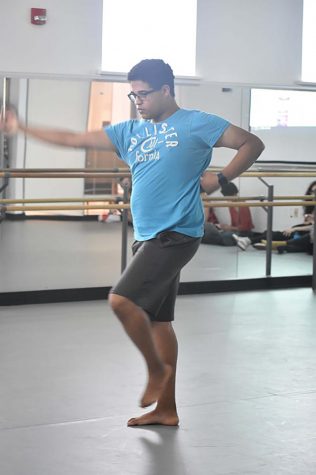 Photo by Sarah Sutherland