AACC urged to "Rise Above Hate"
Around 50 people from both AACC and the community came together to "Rise Above Hate" on Sept. 7.
The vigil was put together by the Division of Learning in response to the events that happened in Charlottesville back in August.
"Our college community must continue to rise above intolerance, celebrate our differences and advocate for social justice," President Dr. Dawn Lindsay stated in her opening statement. "We affirm our commitment for an inclusive campus."
The vigil started with two students, Jenna Baker and William Kuethe, singing "Imagine" by John Lennon. Followed by readings of different passages from Rev. Dr. Martin Luther King Jr. speeches read by Dr. Lester S. Brooks, a history professor.
The next speaker was Muhammad Jameel, president of the Islamic Society of Baltimore. Jameel spoke on how we must teach about diversity as well as empathy. He also stressed the fact that we have to be tolerant of our differences.
"[Jameel] really made me think of the fact that we can't judge people by just the way they look," William Deibert, sophomore transfer student said.
Rev. Dr. Dianne Dixon-Proctor, a member of the board of trustees, talked about the importance of not to hate, "to not hate anymore, and I urge parents to teach our children not to hate."
She then quoted King, "darkness cannot drive out darkness only love can do that, hate cannot drive out hate only light can do that."
Maya Angelou's poem "Still I Rise" was read by Dr. Nicole Williams and "A Shining and Powerful Dream" by Kweisi Mtfume was read by student government association president Johnathan O'Dea.
The last speaker was Rabbi Ari Goldstein of Temple Beth Shalom in Arnold. Goldstein started off with the question "Why should we be here?"
"It is beautiful that we are here…it is just sad and disgraceful that we have to do this," Goldstein said.
He pointed out that just because we have the right to free speech does not mean everything we say is okay.
The evening ended with the releasing of balloons with words of encouragement and love.
Many people agreed that the vigil was well put together and enjoyed it.
"I think this has been one of AACC most successful events," Leslie Blyther a professor of Homeland and Security Institute said.
O'Dea pointed out that we have "really divided times going on in our nation and we really need to stand up against the hate."
Annapolis Capital Gazette was also at the vigil covering the event.
This is the first time a vigil has been held at AACC.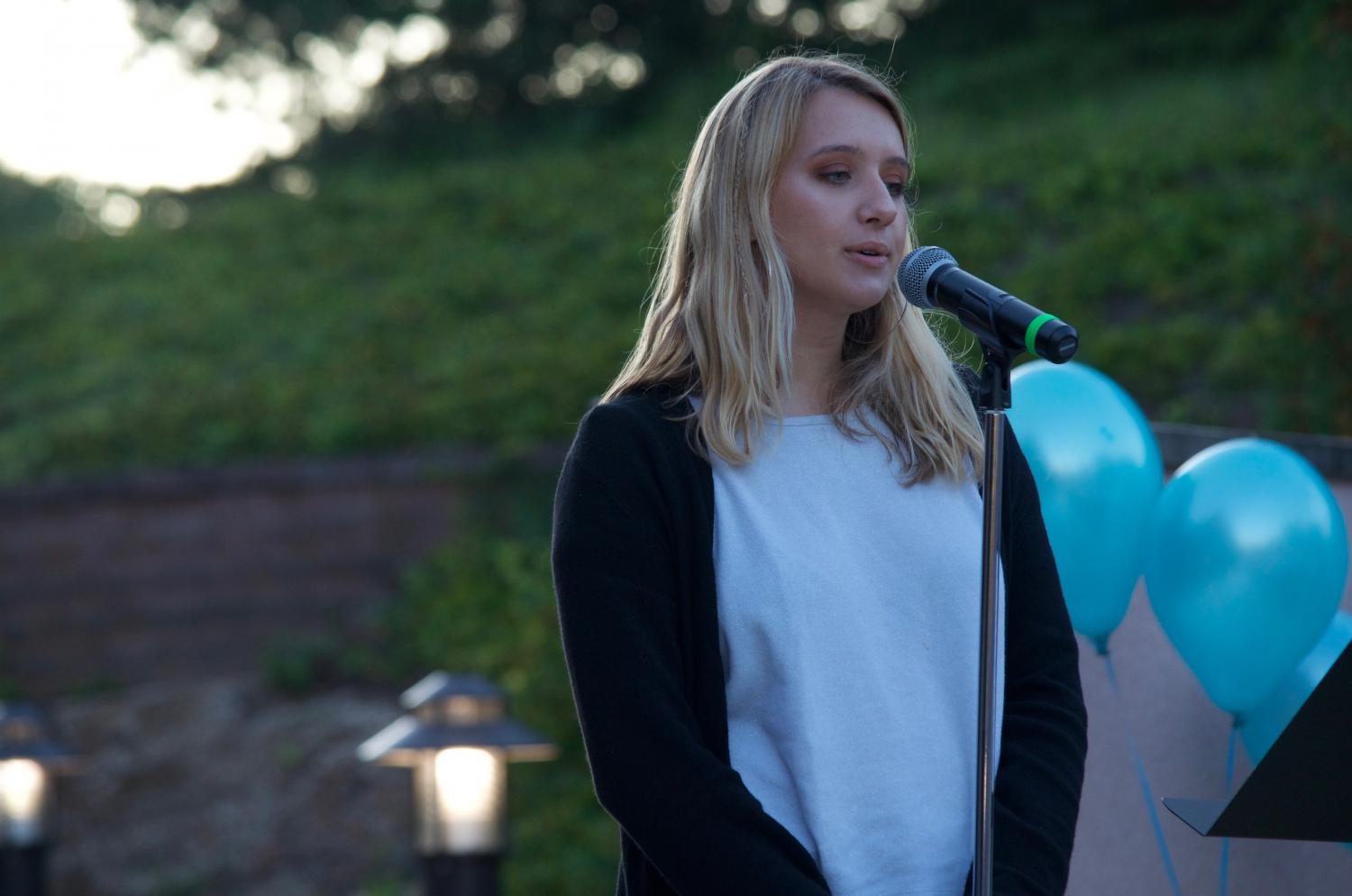 Photo by Brandon Hamilton

Photo by Brandon Hamilton


Muhammad Jameel urging audience to teach about diversity and empathy.