Convocation Fall 2017: Engagement Matters
AACC president Dawn Lindsay said at a meeting Tuesday the administration has updated the college's strategic plan after considering more than 200 recommendations.
The recommendations were gathered throughout last year from committees that included over 300 faculty and staff in 20 teams, according to Lindsay.
Lindsay said the college's new "aggressive goals … may cause some anxiety" among the faculty, but she added "no one is alone, and everyone is needed."
Lindsay closed the college until 1 p.m. so all faculty and staff could attend the convocation. Convocations are held before the start of every semester, but Lindsay has never before closed the college for one.
Throughout the meeting, administrators discussed changes they said are designed to help students complete educational goals such as earning degrees, certifications or job placements.
Community colleges are traditionally focused on student enrollment rather than completion, according to Dr. Mike Gavin, vice president of learning.
"Completion is important for making good on our philosophy that we've had for many years," said Gavin. "Implicitly, we've always believed in completion, because we've always wanted students to take … entire programs of study."
Part of the new strategic plan will also focus on achieving equal outcomes for all students, because not all student groups are graduating at the same rates, said Gavin.
According to Gavin, a higher percentage of white students graduate in four years than the 9 percent of African American students and 18 percent of Hispanic students.
"Engagement and equity really need to be front-and-center for all of us in all of our interactions," said Dr. Kelly McCants-Price, psychology professor and chair of the chief diversity officer search committee. "[We should be] supercharging our commitment to equity."
Lindsay said Dr. Deidra Dennie, AACC's new chief diversity officer, will work with the campus diversity committee to create a year-long program of "civic dialogue, learning opportunities and activities that will reinforce our commitment [to diversity] and [our] values."
Gavin also announced new course groupings called "Fields of Interest" so undecided students can receive advising and take general education classes that will apply to a number of majors within broad categories.
The goal of Fields of Interest groupings is to help students avoid wasting credits while they are deciding on a major, said Gavin.
He said he also hopes students will feel like part of a community as they meet other people with similar interests along the way.
In addition, all students will be required to attend an orientation and receive periodic academic advising beginning in Fall semester of 2018.
"It's not rocket science," said Gavin. "There's a lot of teams and a lot of projects that are going on, but it boils down to making things simple for students."
The meeting closed with a celebration of long-time employees and a Riverhawks gear giveaway by the Athletics Department.
"I'm leaving inspired and jazzed," said professor Jen Lara.
Lindsay opened the meeting by calling for inclusivity and empathy in wake of the Charlottesville events.
"Successfully addressing hatred and bigotry … requires us to first look inward and address our own fears, our own biases and our own intolerances," said Lindsay. "At AACC we believe that opposing perspectives should be heard … [and] we are committed to a learning environment that is welcoming and inclusive for all."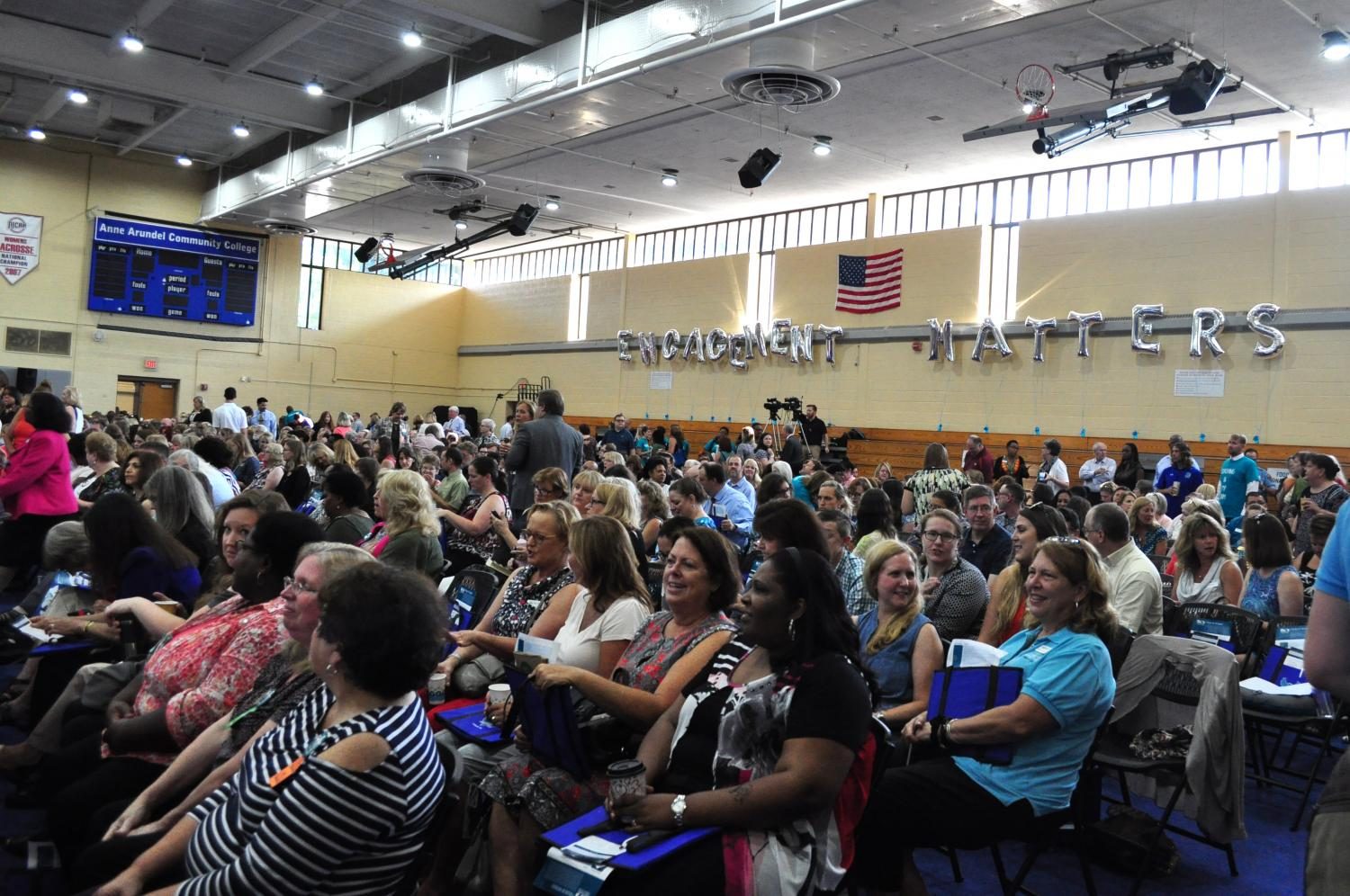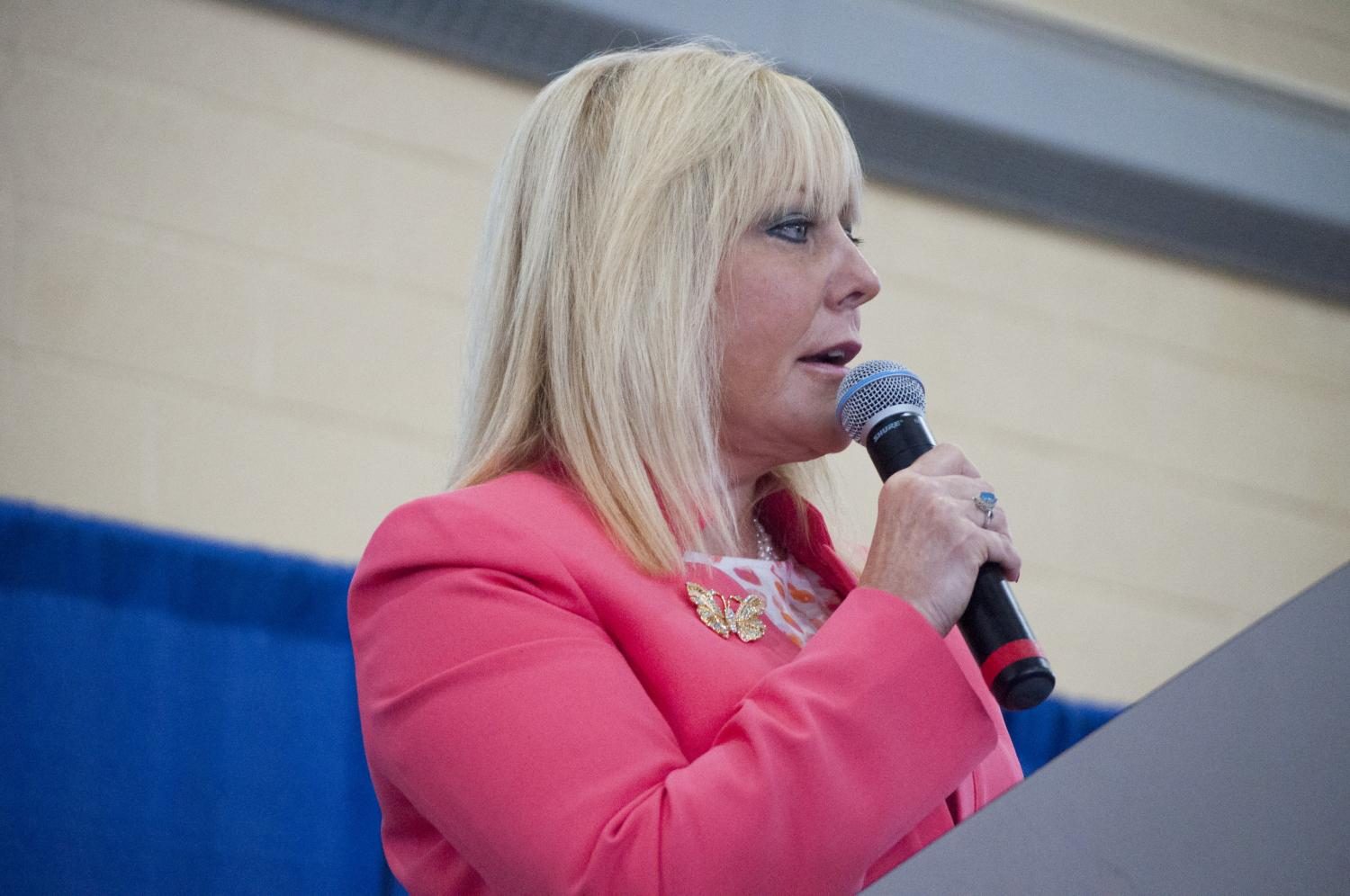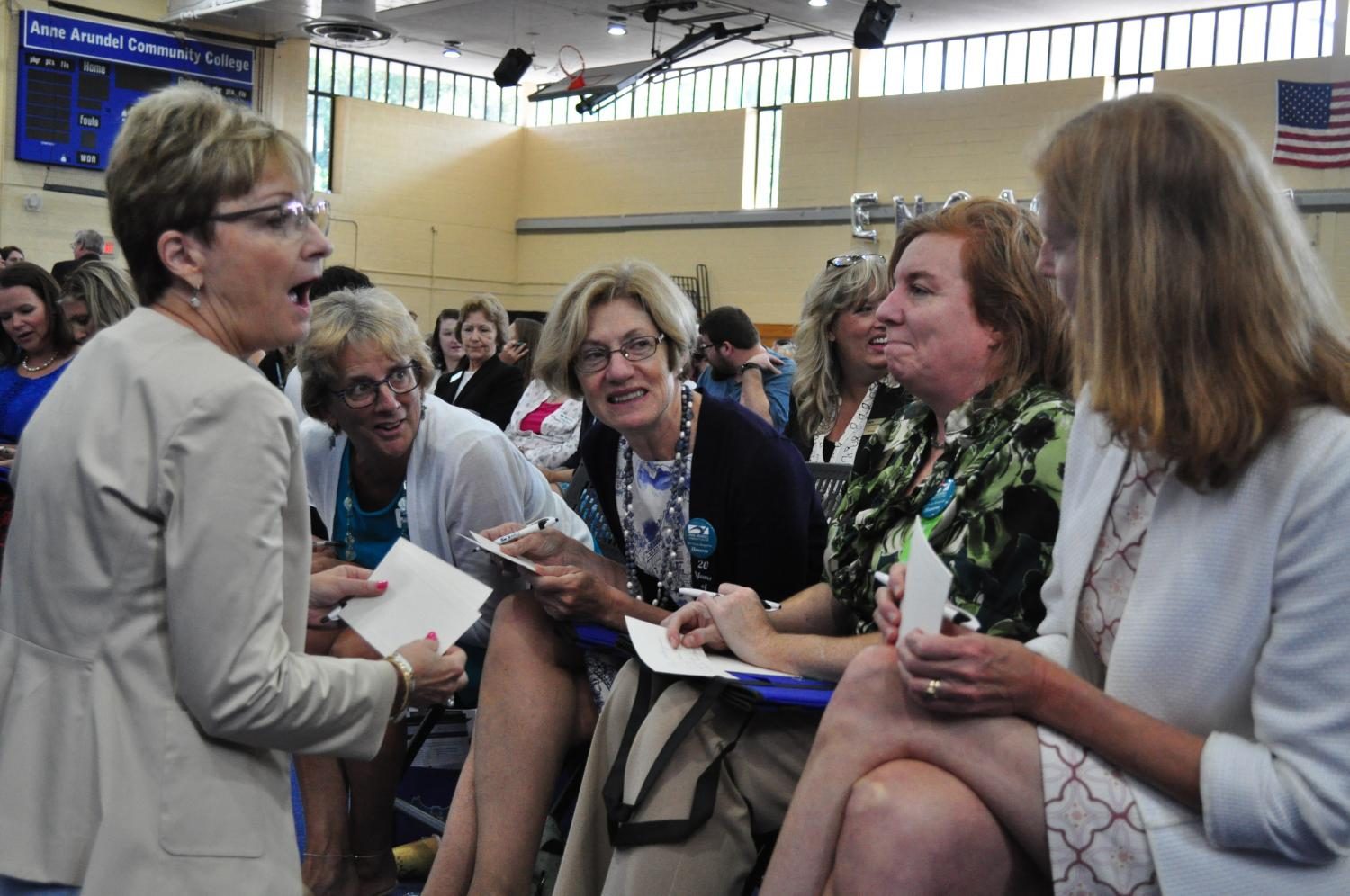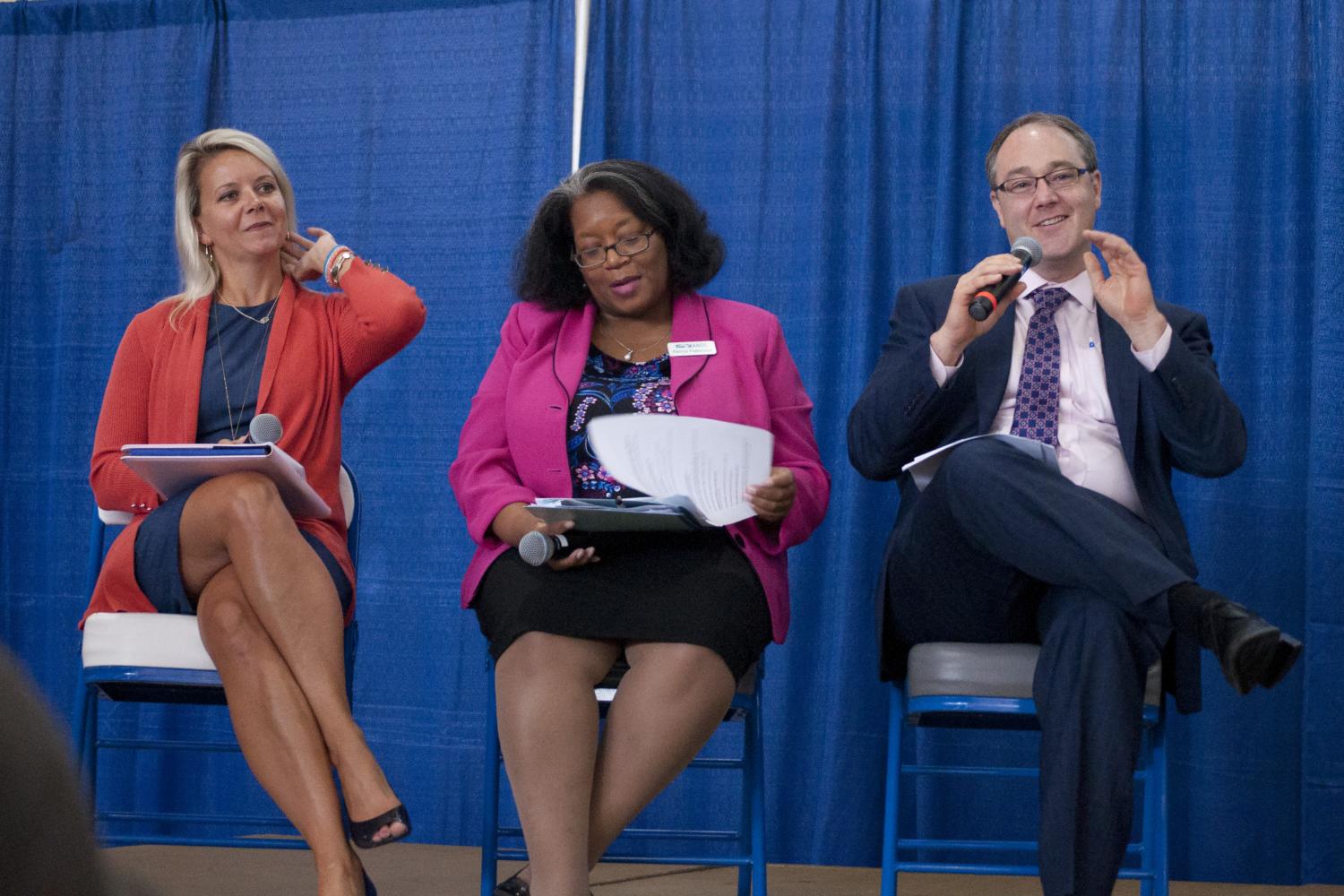 Correction: A previous version of this article misidentified Dr. Deidra Dennie as Dr. Debra Denning.