Letter from the editor: Make AACC your school
Welcome new Riverhawks, returning students, and faculty and staff to the start of another academic year at AACC.
Fall semester is a time of excitement and change. As the leaves begin to turn and the temperature cools, it's a time of not only changing weather, but of changing lives.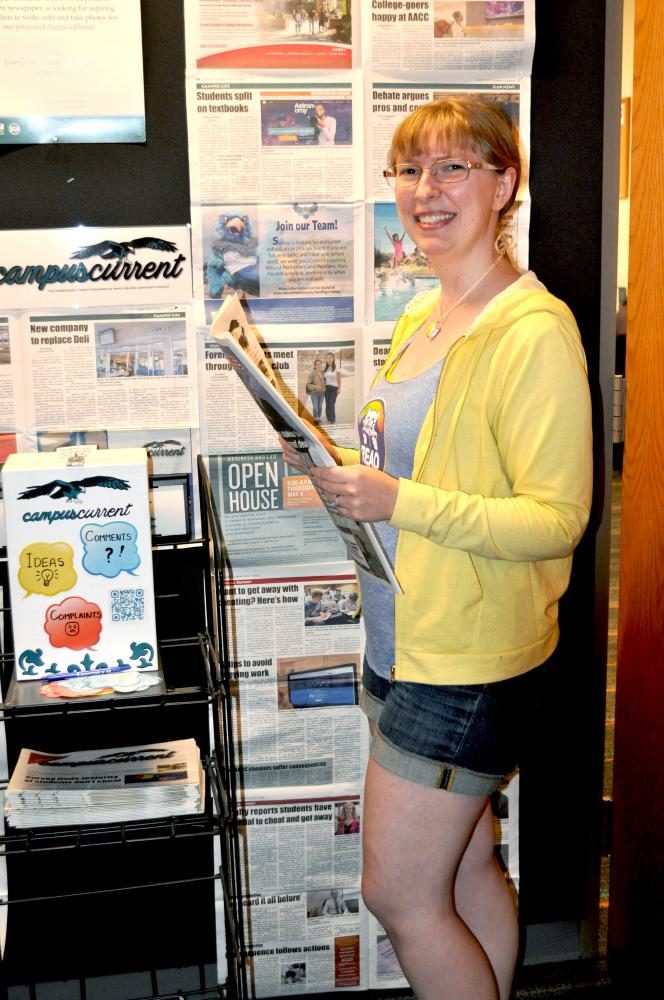 Some of you may be spreading your wings for the first time in a college setting. It's both an exciting and nerve-racking time. We've all been there: fears of missing classes, of picking the wrong path, of not making friends. You may feel like you've been pushed far out of your comfort zone, surrounded by strangers and weighed down with new responsibilities and unfamiliar ideas.
In a community college especially, it can be easy to dodge some of those fears by just slipping in and out for classes, missing the opportunities around you for friendships, mentoring and internships. In fact, some of you may have been here for years and still not realize the wealth of activities happening on campus every day.
We at Campus Current hope we can help you settle in to AACC as not just a place to take classes, but as a community.
We believe our job as student journalists is to keep you informed of what is happening around you, from covering speeches and club activities to reporting campus news and the impact of national current events on your life. From there, you can decide where and how you want to make your mark during your time here.
But we don't want this to be a one-way street; we want Campus Current to be your paper. To be that, we need your voice. That's why this semester we're encouraging everyone to join in the conversation through our social media, letters to the editor and an expanded Opinions section.
College may seem overwhelming at first, but there's no better way to deal with the stresses of life than with friends by your side.
So join a club, make some friends and engage in the AACC community. Campus Current will be right beside you.