Local nutritionist gives tips for eating healthy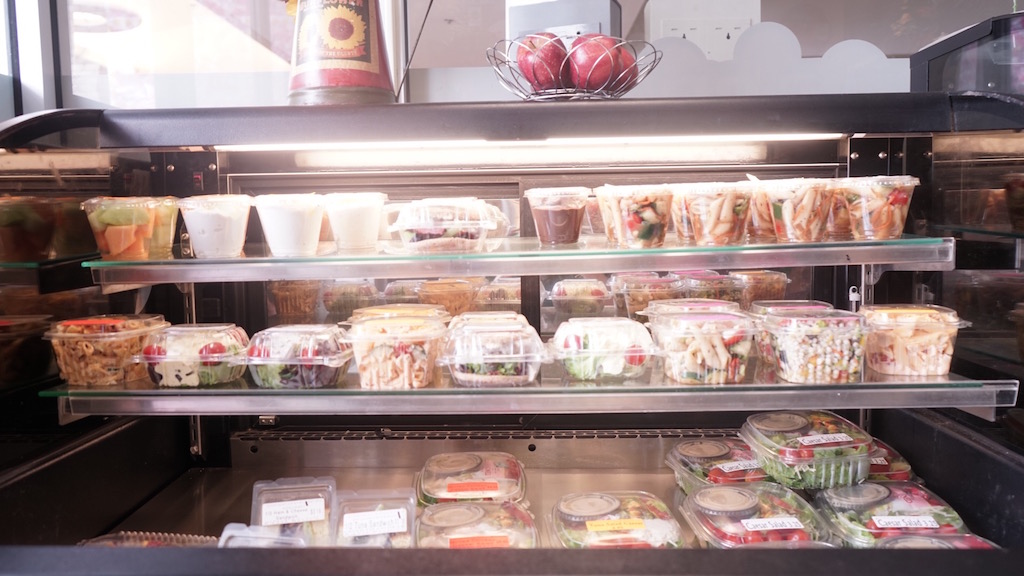 Tre Puccinelli, Reporter
May 1, 2017
Even busy community college students who grab food on the go most of the time can still eat healthy.
Chef Virginia Olson, of AACC's Hotel, Culinary Arts and Tourism Institute, told Campus Current that preparing meals at home and bringing them to school tends to be healthier than buying lunch at a fast food restaurant on campus. But she acknowledged that students are busy.
"Nutrition will take time out of your schedule but it is the best investment you can make," Olson said.
A Giant Food nutritionist, Emily Craft, in March suggested that AACC students should plan their lunches ahead of time, and pack them the night before. For those who can't find the time, she said they should eat fruits, vegetables and granola bars.
AACC student and personal fitness trainer Kelly Burchette said students don't care about nutrition as much as they should.
"It's challenging to find a balance between school work and time studying, exercising and eating well, while maintain[ing] good grades," Burchette said.
AACC nurse Patricia Spence said most people of all ages do not eat healthy enough, especially college students. "If you're on the run and eat fast food, eat the salads or fruit," Spence said.
AACC cafeteria cashier Karen Levin said one in five students chooses healthy lunches when eating at The Hawk's Nest Grill & Deli. "Healthy options students can eat are salads, yogurt and deli sandwiches," Levin said.
Chick-fil-A manager Rebekah Busker said an average of seven in 10 students will make a healthy decision when ordering from the fast-food location in the CALT building.
"This semester we have sold more salads than ever," Busker said. "The best items to eat on the run would be the wraps or fruit cups because they are healthy choices and you do not need utensils."
Campus Subway employee Ryan Kierstead said roughly two in 10 students take a look at the calorie list when ordering. The most popular sub with students is the steak and cheese on Italian herbs-and-cheese bread.
"Students would make a healthier decision by ordering the veggie on Italian bread," Kierstead said.
AACC third-year-student Dillan Gresham said college students should eat more nutrient-dense foods such as fruits or vegetables.
"Reading food labels is vital," he said. "It helps you keep track of the pros and cons that we consume. Students are so stressed out or busy that they don't have the time to plan a healthy meal."
Second-year-student and baseball player Mike Green said it's hard to be healthy on campus when the vending machines are filled with junk food.