Children's Miracle Network benefits from ESports gaming marathon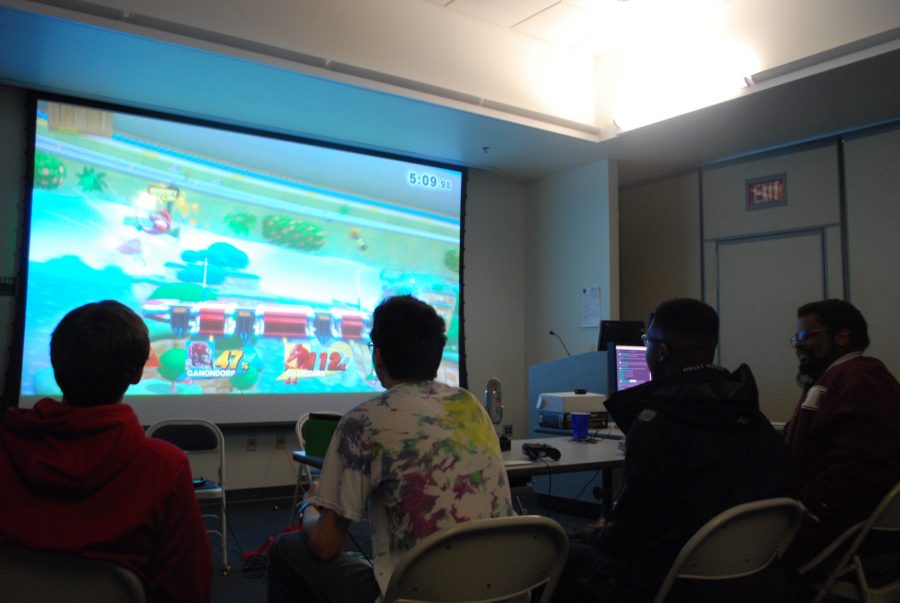 Courtland Brown-Tabscott, Reporter
April 5, 2017
The ESports club managed to raised hundreds of dollars for the Children's Miracle Network during a 24-hour long video game marathon beginning Saturday, April 1 at 6:00AM.
The club streamed their gameplay footage live online, and had three different streams going at once with an average of five to six viewers watching each stream.
Viewers donated anywhere from $15 to $100 and in 12 hours they managed to raise $400.
The goal was to raise $2,000 this semester, double the goal they set for last semester. The ESports club reached their fall semester goal of $1,000.
"Regardless of whether or not we meet $2,000, I think we already met more than what we wanted to.", said organizer Adam Hertz. "Even last semester we kind of set a generic goal of $1,000 but all of us were really surprised when we actually reached it, when we found out we were able to make that happen."
The strategy for keeping people awake throughout the night so they could continue to play included plenty of food and water provided by the ESports club.
The atmosphere remained active due to the games that the club and players brought and the chance to socialize while playing those games.
Music major, Armana Sherman enjoyed the atmosphere. "Very nice, it's very just kind of calm and down to earth and everyone's just playing. It's not really like any stress or anything like that. It's just kind of, like, everyone's just together," said Armana.
Graphic design major, Daniel Nickerson, and head organizer who started the event last semester said they were doing much better this semester.
While last semester they were scrambling just to hit $1,000 dollars he was comfortable with the progress they were making this time around.
This is the second 24-hour game marathon the ESports club has hosted and Nickerson is intending to have the ESports club host one every semester onward.