AACC removing pool unpopular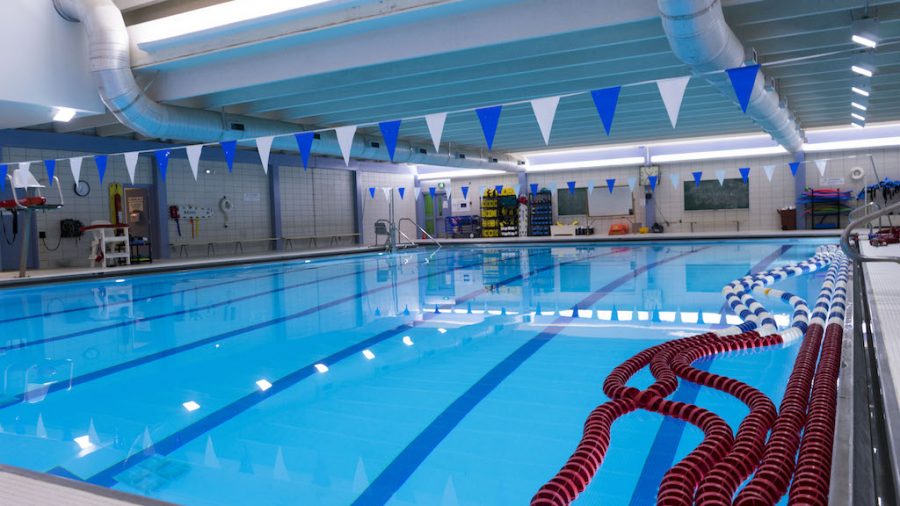 Trevor Gardner, Reporter
March 31, 2017
AACC students said in March they are conflicted over the college's master plan to remove the Olson Swimming Pool to make room for a new Health Science and Biology Building.
In an informal poll of 25 people on campus, 11 said they want the pool to stay, six would like to see it go and eight said it doesn't matter to them.
"I had six children, and every one of them started their academic career here," Clare Lebling, a previous student and professor at AACC, and an active user of the pool, said. "And now, I'm 85 years old. … After all the years my family's given to this school, and they're kicking us out [of the pool]."
The cost of demolishing the pool and construction of the new building will total more than $100 million, according to the college's master plan.
According to the plan, the swimming pool will close to the public in August and will be demolished in July 2018.
AACC officials wrote in the 2016 master plan that the pool and the Schwartz Building, which will also be demolished to make room for the new structure, "are two buildings that represent under-utilized structures that are deteriorating."
AACC offers 17 classes at the pool, which opened in 1988. Among these are credit classes like SCUBA diving, lifeguard instructor training and swimming.
Non-credit classes are also available at the pool, such as Functional Aquatic Conditioning, Swimming for Fitness and Arthritis Aquatic Therapy, a favorite among senior citizens.
But pool employee Raymond Mawanda said few students use the facility.
"Whether there are few students or not, the teachers have to get paid, the people who work at the pool have to get paid [and] the maintaining of the pool has to be reasonable," said Mawanda, a radiology student.
The majority of AACC students in the informal poll said they would rather keep the pool open.
Vangjel Thomaj, a sophomore business major, called the pool a "nice addition to the college," and that it is convenient.
"It gives more than just the regular gym stuff for people to do," said Jerithe Takard, a previous graphic design student.
Other students either want to see the pool go or don't care about it.
"If I used it more," Alex Garcia, a second-semester interactive web design major, said, "I would be concerned about it closing."
And sophomore Steve Foster, echoing a few others, asked: "AACC has a pool?"
"It's a good idea, you know, to have a pool," Mawanda said. "But on the other hand, in terms of business perspective … it's a good idea to close it down. A few people never knew we had a pool … so, what they did, they always went to the Y."
The Y in Arnold is a gym with an indoor swimming pool near the entrance to West Campus.