Women's LAX starts winning streak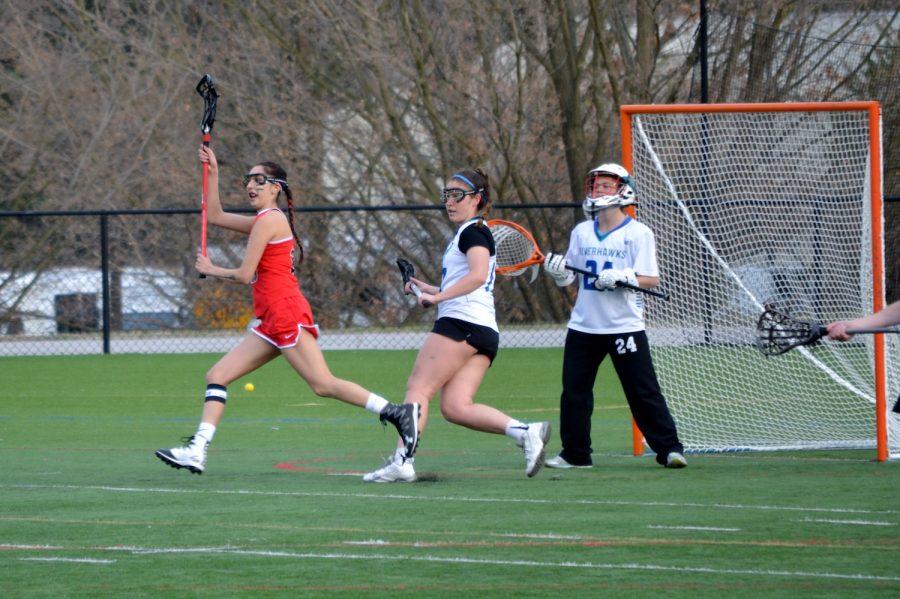 Andrew Cabacar, Sports Reporter
March 27, 2017
AACC's Women's Lacrosse team played against Erie Community College, winning 20-6 on Friday evening.
The Riverhawks have won their last two games, putting their record at 4-1 for this season.
Freshman attacker Sofia Michael scored five goals, with her season total reaching 14, while also assisting on five goals, totaling 15 assists on the season.
"On both offense and defense an important thing is communication" Michael said. "Coach stresses patience and not forcing passes into the middle. We also focus on keeping the ball moving to find the open girl on cuts."
Of the 20 goals scored, four of the players had hat-tricks including Caitlyn Shriver, Alyssa Yates, Alyssa Baronella-O'Toole and Sofia Michael.
Defense was strong, holding the Kats to only eight shots all game with goalie Victoria Mattoon earning the win with two saves.
"Communication is the biggest factor in a good defensive team." Freshman defender Kara Steir said. "Trying to keep everyone talking not only helps us defensively, but intimidates the other team."
The Riverhawks are looking to continue this winning streak with two divisional games coming up this week.
The first game will be at home against Harford Community college on Tuesday at 5:00 p.m., and the second is at Howard Community College on Thursday at 4:00 p.m.