Amaranth hosts Coffeehouse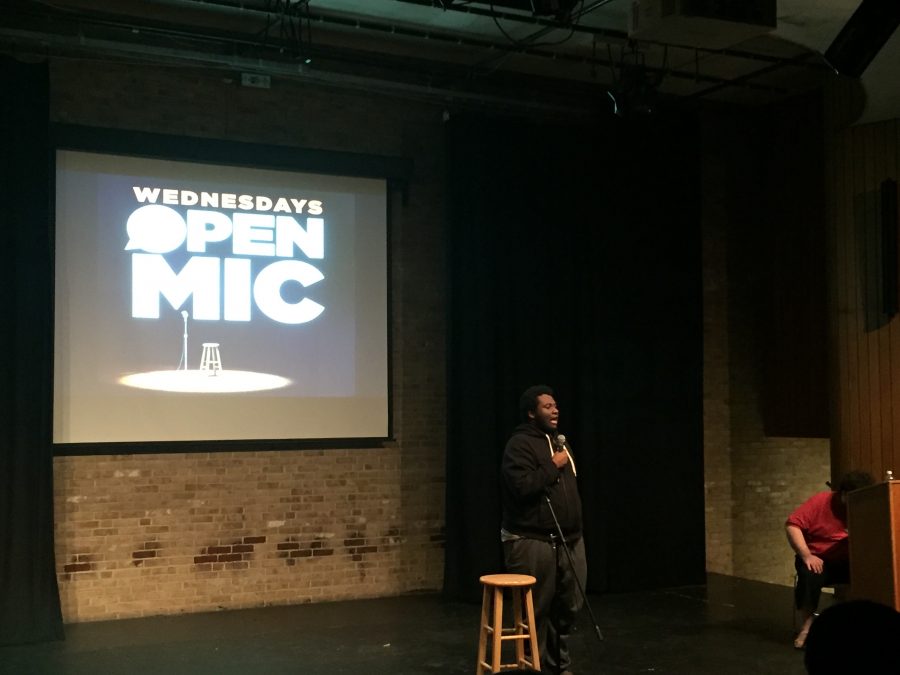 Amaranth's monthly Coffeehouse performance took place Wednesday night.
Student performers recited poetry, sang, played the piano and played the ukulele.
"I promised someone that I would play the ukulele for the next Coffeehouse, so I bought this yesterday and learned how to play it today," said Jonas Pallaro-Sonneborn, editor-in-chief of Amaranth Literary Magizine.
"I feel comfortable being here, I try to come every month and it is usually the same people," Mercedes, a first year transfer studies student said. "But it is always great to see new faces."
She performed a recognition of "Burn" from the musical "Hamilton".
In honor of International Women's Day two students performed poems in honor of women. One of them being "What Do Women Want" by Kim Addonizio.
Campus Current's own graphic designer and photo editor; Britney Pieraldi performed Adele's "Someone Like You" while playing the piano.
A total of 20 people attended, making themselves well known by being loud and supportive for each performer.
"Not a lot of people come, but still it is a good time and everyone claps for each other. It is just a good environment to be in," Eli Jacobs, managing editor said.
The Amaranth Coffeehouse takes place every third Wednesday from 7 – 9 p.m.
Amaranth Literacy produces an annual magazine that features original work from both students and alumni of AACC. Volume 42 will be out on April 17, with a release party to celebrate.