Baseball loses double-header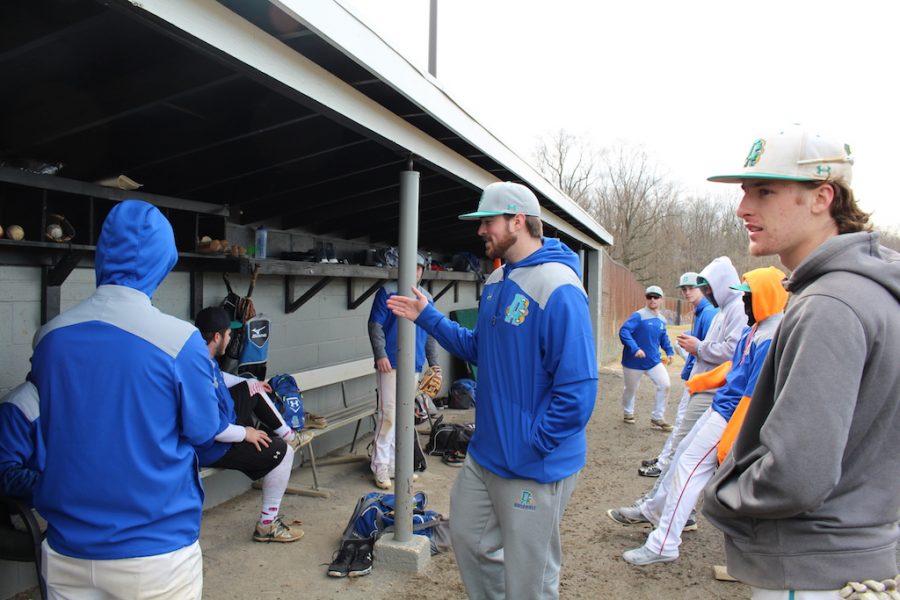 Andrew Cabacar, Sports Reporter
March 9, 2017
AACC's men's baseball team lost both of their games to the County College of Morris in their double-header last Saturday afternoon.
The Trojans beat the Riverhawks 8-2 and 6-3.
The Riverhawks have now lost their last four games, putting their season record at 3-7.
Andrew Dinko, first baseman, hit a solo homerun in the fourth inning in the first game, his first on the season.
Connor Fletcher, catcher, had three RBIs in the combined games, putting him at four this season.
The Riverhawks put together five hits in the first game and six in the second.
Sean Healy pitched two innings in relief in the second game, not giving up any earned runs, and striking out one.
The weather was in the 30s starting out the first game, but eventually warmed up to the 40s.
There will be another home double-header this weekend against Chesapeake College beginning at noon.