Students invited to use backwards bike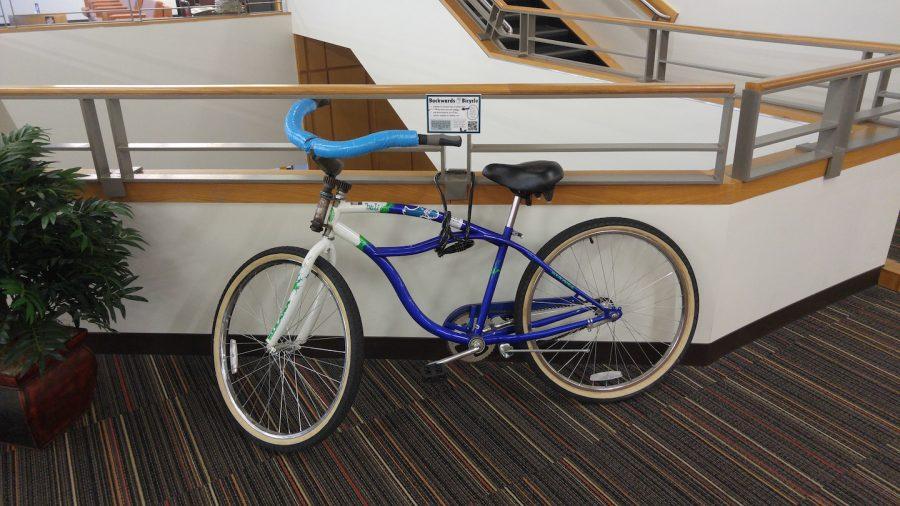 Jonas Tintenseher, Reporter
February 23, 2017
A backwards bike is available to view and ride on campus.
The bike is identical to a normal bike, but when the rider turns the bike to the right, the front wheel goes left, and vice versa.
Destin Sandlin, who brings the bike to talks and conventions to show how it reflects the difference between knowledge and understanding, spent eight months practicing with it in his driveway before he was able to ride it.
"It's definitely unique," said Jamie Myers, an AACC alumnus and the reserve circulation technician for the Truxal Library. "We've never had anything like this bike to check out before. It's only been two weeks, but word is spreading fast. We've already gotten two reservations from professors who want to use it for their classes."
The backwards bike serves several purposes — it's a metaphor for our community and our country, and it provides a concrete example of the interaction between information and muscle memory.
The bike is available for checkout from the library by any AACC employee, and anyone can ride it afterward by signing a waiver and wearing a helmet.