Lego League tournament hosted at AACC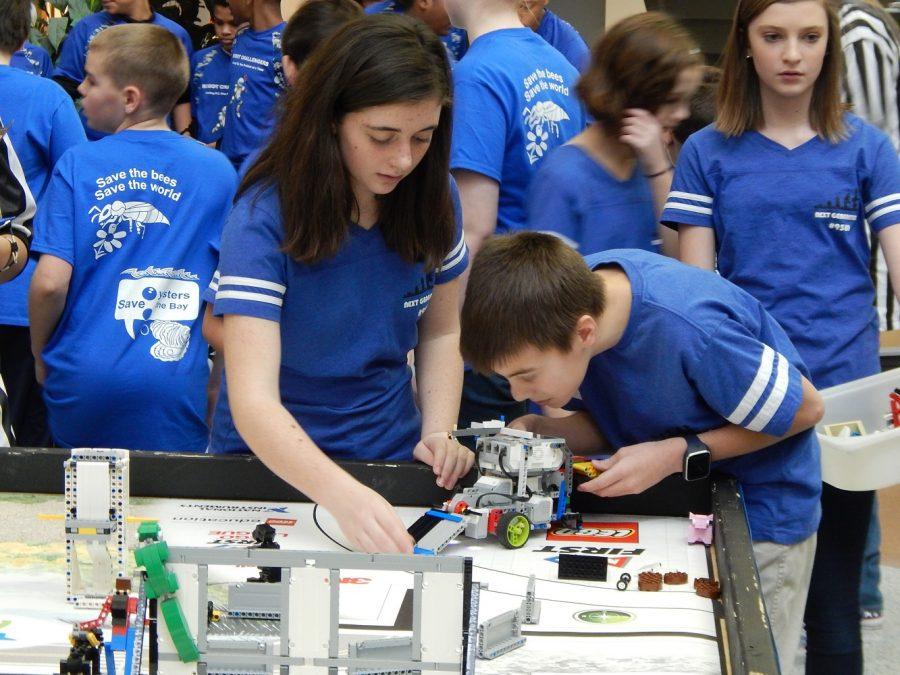 Middle school engineer students tested their Lego robots they built at a tournament held at AACC.
16 teams of engineers, ages nine to 14-years-old, filled the CALT Atrium on Saturday, Jan. 29, to test their robotics and engineering skills.
For Inspiration and Recognition of Science and Technology, or FIRST, hosted the Lego League Maryland Qualifying Tournament. It was the first tournament to be held at AACC.
All around the young engineers, brightly colored student research posters showed off this year's theme, "Animal Allies," which asks how animals and humans can work together to solve real-world problems.
Volunteer judges from the community scored the teams on their presentations and on how well their robots performed various tasks, such as picking up and moving small objects. Finally, judges considered whether the teams showed the FIRST "Core Values" such as teamwork, sportsmanship and enthusiasm.
Noelle Ray, an Engineering Transfer degree sophomore at AACC and a first-time volunteer for FLL, said her favorite thing about volunteering was seeing how well the students worked together.
FIRST is a national organization covering programs from grade school through high-school. The organization designs to build not only technical skills, but life skills as well.