Women's study reveals trends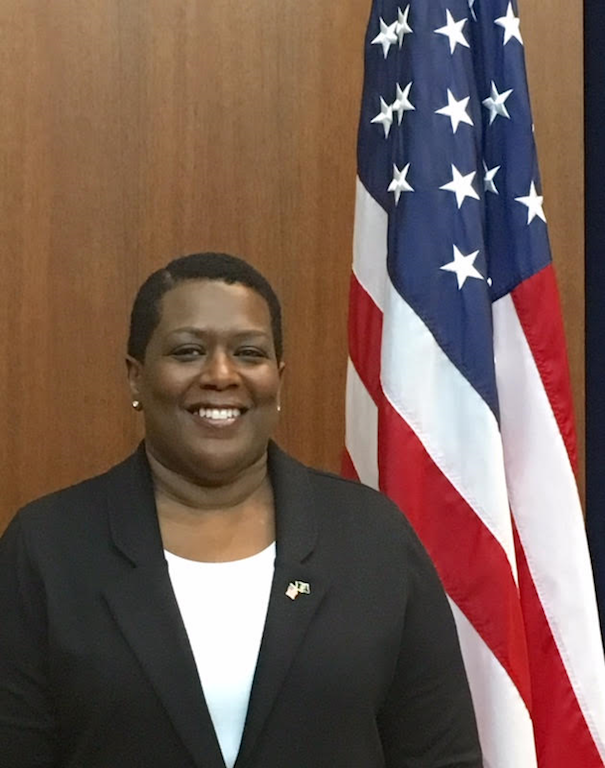 A 64-year-old woman takes classes at AACC between caring for her grandchildren and working full time overnight. Another student has four children and works full time. And one will graduate with her associate's degree in May after 13 years as a student at the college.
Angela Mauney, a cybersecurity analyst for the U.S. Department of State, collected these stories last fall as part of a project to increase awareness about the struggles faced by African- American women who are non-traditional learners. Mauney is working on her doctorate in higher education leadership at Colorado State University.
From October to December, Mauney conducted a study on campus of 11 female African-American students ages 25 and older.
Mauney found that more than 60 percent of those students are single parents. Many are the first in their families to attend college.
Mauney, an Army veteran who returned to school in 2009 after her tour, said she identifies closely with the nontraditional learners.
"I'm hoping that this study will make a direct impact on those students," said Mauney, who interviewed 11 African-American female participants from AACC.
The 64-year-old woman goes to school during the day and sleeps in short shifts whenever she can between her classes and other obligations, according to Mauney.
Another had to take two and a half years of remedial studies before she could begin work on her degree.
Mauney's concern is that these learners often seem to be left behind in colleges' efforts to meet the needs of their new students.
One reason, Mauney discovered, is that many learners lack the basic technology literacy that younger students have.
The researcher said a lot of them don't want to ask for help because they don't want their learning experience "watered down."
"They want to do the hard work," she said, but noted that their challenges are compounded by a lack of understanding or empathy among administrators, faculty and classmates.
Mauney said if colleges were more aware of the struggles these women students face, they could better meet the learners' needs during orientation and through student mentoring and other programs.
In the future, Mauney hopes to do just that.
Mauney plans to publish the study through Colorado State University when she completes her Ph.D. later this year.