Board ready to appoint 2017-18 student trustee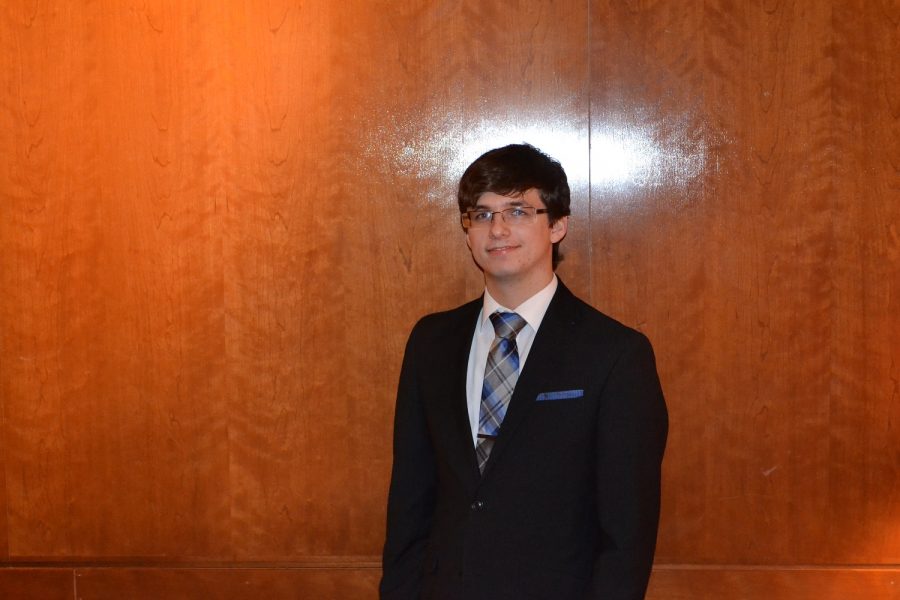 Tony Petro, Co-Editor
January 18, 2017
The AACC Board of Trustees is in the process of replacing its sole student member.
Sophomore Adam Hertz's one-year term on the board will end on July 1.
He said this year has been a great opportunity for him.
"It's been a big responsibility," Hertz said. "I get to work with a lot of great people and see a lot of things students don't normally get to."
The Office of Student Engagement advertised for a replacement board member in December, and will accept applications until Jan. 23.
Director of Student Engagement Christine Storck said the college will announce the new student trustee this spring. Storck said she receives about two to six applications each year.
AACC is the only one of the 16 Maryland community colleges with a student trustee who has voting power.
"I think it is a real testimony to our commitment to the opinions of our students," AACC President Dawn Lindsay said.
Hertz said his tenure as a trustee has been fun, but difficult to juggle with work and school.
"I can actually help other students with the knowledge I've gained and my personal relationships with the higher-ups at the college," Hertz said of his experience.
"[The student trustee] gets to make sure all the board decisions are in the best interest of the students," Storck said.
Storck said a committee will interview each applicant for the position and send its recommendation to Lindsay for approval. Then, Lindsay will send the recommendation for Hertz's replacement to Maryland Gov. Larry Hogan, who will appoint the new trustee and swear the student into office.