Students see campus looks as AACC feature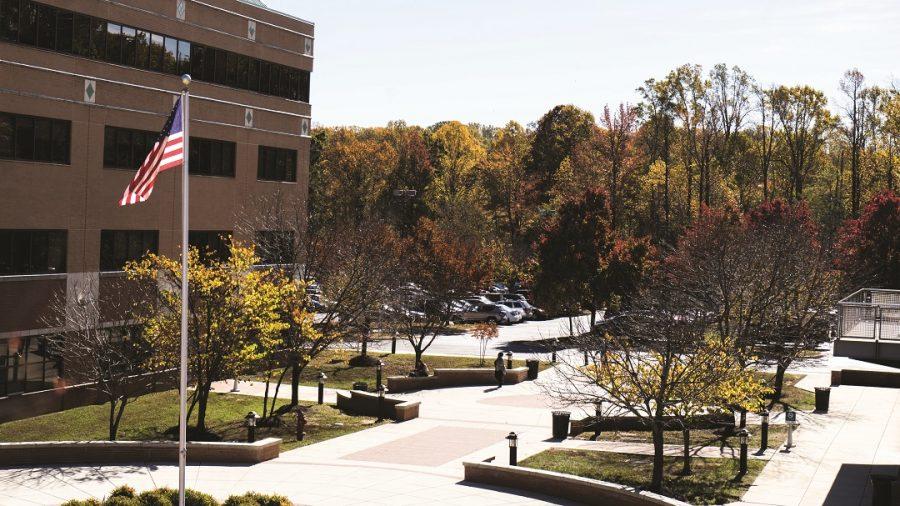 Brad Dress, Reporter
November 30, 2016
AACC students told Campus Current in November that the campus's well-maintained look is their favorite thing about the college.
In an informal poll of 20 students, 10 said the buildings and grounds, and the atmosphere and quality of the campus welcomed them and invited them to stay longer.
"It is a really inviting campus," said Norvain Sharps, a Broadneck High School Jump Start student. "I feel really comfortable just to be around here."
Brandon Pronet, a first-year transfer student, said he is impressed with the campus, remarking it is nicer than his previous college campus.
"The campus is nice, Pronet said. "I've been to [Community College of Baltimore County] before, and it was not nearly as nice."
Students said they also enjoy the campus because it is local, and commuting is better than going away to school.
"[Other] community colleges are not as nice," Monica Hager, a third-year psychology major, said. "Commuting somewhere without actually going away … it's something different."
Other students said they like the diversity and programs at the campus.
"The diversity adds a lot of new ideas and perspectives," Taylor Boyd, a first-year pre-med major, said. "I like that there are so many people of different backgrounds here."
The small classes here give faculty a chance to interact with the students on a personal level, and the students enjoy it, some of the students in the poll said.
"I like the small classes," Samuel Genovese, a second-year surgical tech major, said. "The teachers are able to focus on their students. You don't seem to get swallowed in the crowd."
Eleven of the 20 students said they are satisfied or content with the campus, and wouldn't change any part of the Arnold campus.
The campus at Arnold is maintained by Larry Gregory, the facilities planning and construction director, and his team of maintenance workers.
The Arnold campus opened in 1967 with Andrew G. Truxal as president. Then, the campus was 165 acres. Since then, the Arnold campus has grown to occupy 230 acres.
The campus has two sites separate from Arnold in Arundel Mills and Glen Burnie.