Chefs win high rank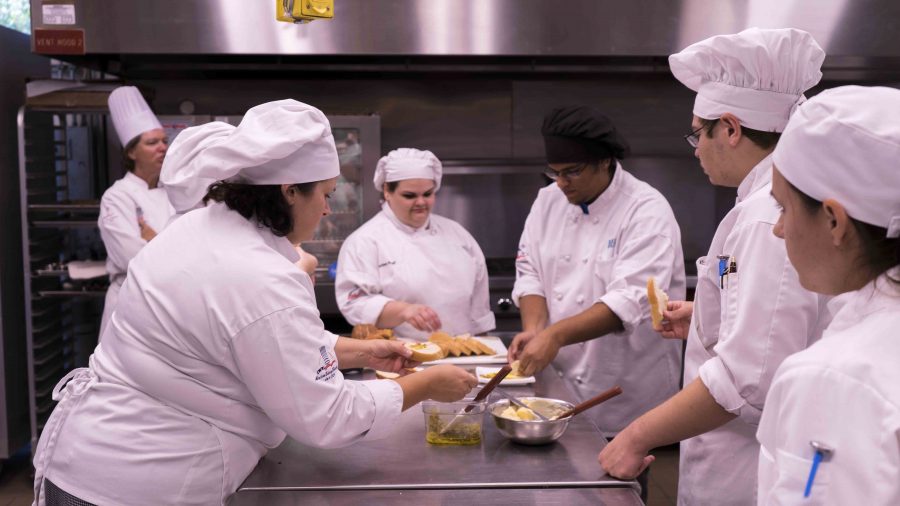 Mary McKiel, Campus Life Editor
September 30, 2016
AACC's Hotel, Culinary Arts and Tourism Institute (HCAT) ranked No. 14 out of the top 50 college culinary programs for 2016, according to BestChoiceSchools.com.
According to Director Mary Ellen Mason, HCAT won the ranking because of its quality teaching from experts in the industries, excellent facilities, faculty-student interaction and overall program approach.
Best Choice Schools bases its ranking on an overall impression of the school, information from College Navigator, Internet reviews and the college website.
Culinary student Arreatrice Diggs said she is proud the school was recognized.
"The award is awesome," Diggs said. "It is a great opportunity to show off AACC. The chefs teach, and we learn."
Chef Virginia Olson, an HCAT instructor, emphasized the high value students get from the program.
"You have to really love hospitality work, be passionate about it," Olson said.
The American Culinary Federation accredits HCAT's culinary program and the Accrediting Commission for Programs in Hospitality Administration accredits the hospitality business management program.