AACC gets new top cop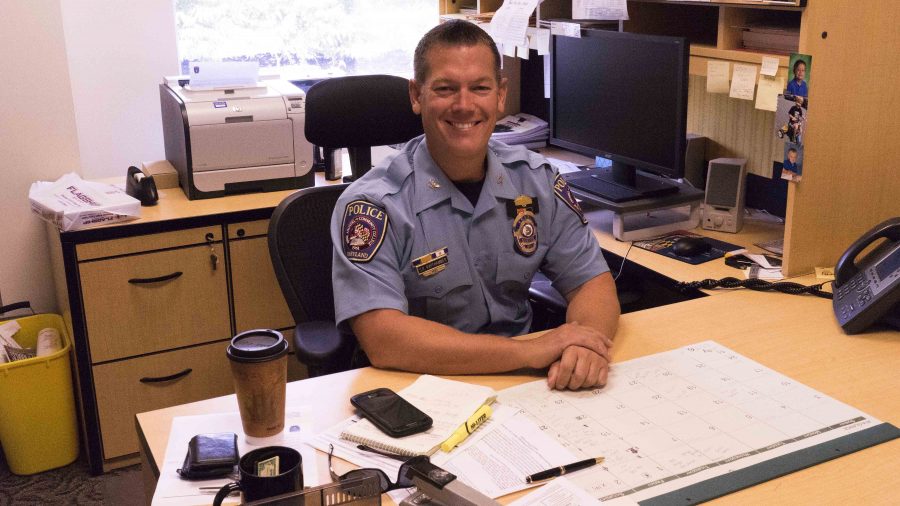 Brad Dress, Reporter
September 30, 2016
A long-time commanding officer with the Baltimore City Police Department became AACC's chief of police over the summer.
Sean Kapfhammer became involved in policing at 19 as a cadet.
"I always thought [law enforcement] would be an exciting line of work," Kapfhammer said. "It gives you the opportunity to serve the community."
Kapfhammer served almost 21 years in Baltimore before he became the chief of police in York County, Pennsylvania. He stayed there for three years before moving to Loyola University in Maryland as the deputy director of public safety.
Kapfhammer said AACC had a good reputation when he was considering the police chief job here, and that it was remarkable to see the college turn a small security squad into a stronger police department.
"The people here are very appreciative of the law enforcement," Kapfhammer said. "It is a really good relationship that we have."
With a background in the police field, Kapfhammer said there's a noticeable difference in patrolling a college and patrolling in the city.
"Policing at a college is always different," Kapfhammer said, "with a lot more community policing and engaging students to help make the environment safe."
The AACC Department of Public Safety & Police boasts a staff of eight armed police officers, 22 special police officers, and eight vehicles.
Kapfhammer said he hasn't used a medical day in 26 years. He lives with his wife and two sons, who are 4 and 7.