Clock In To The Campus Current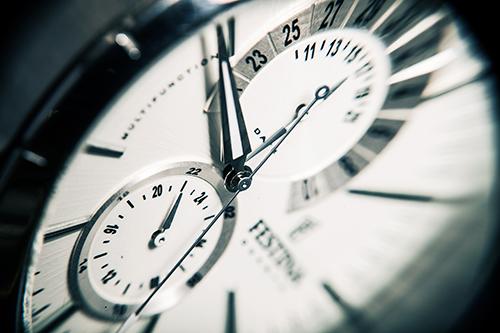 One clock can have up to 30 moving parts. There are many different wheels, springs, nails, posts, levers, hooks, and so on. All of these different pieces, practically useless individually, must work in unison to provide one simple thing. This thing is something we check a countless number of times everyday. Something that is always around and always relevant. This thing is time.
Now imagine if you were to assemble a clock. Sure, time would still pass as you were constructing this clock. Seconds, minutes, and hours would pass as you place piece after piece. All of this effort must be put forward in order to simply keep track of what part of the day it is; to essentially have some kind of knowledge of the great equalizer.
Newspapers, in a more abstract way, kind of work like this. My goal for the Campus Current is the same as Jaso's: to be the eyes and ears of the student body. This statement is something that has stuck with me ever since I joined the Campus Current.
Much like a clock; putting together a newspaper requires many individuals, ideas, and efforts. Once all of these seemingly unrelated parts come together, we are able to capture a snapshot of what is going on around the campus. Sure, events would happen and news would break without a paper. But the reason we as a staff enjoy putting one together, is so that the AACC community can gain knowledge from it.
As I am writing, my main objective is to enlighten someone who is reading. Even if this is just one person, it is always my goal. Learning goes hand in hand with writing as well. In this issue, I looked into the military veteran's services here at AACC and walked away with more information than I could imagine.
Unlike a clock however, a newspaper is not limited to a number of parts. In fact, we are always looking to add more. If you are interested in any kind of writing, photography, or art, then feel free to stop by the newsroom located in room 208A inside the Humanities building. Our meetings are held on Tuesdays at 3:30 p.m.
The staff and I look forward to having different students contribute as that will help expand the quality of our paper. If you have any comments or ideas to improve the paper, you should visit our Facebook page simply titled Campus Current. Comments and questions on our website can always be addressed.
Thanks for reading,
-Neil Kenworthy, Editor