Now, It Will Be Easier To Access The Campus Current Online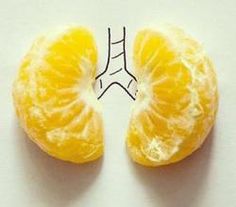 Hello readers! Thank you for picking up this month's edition of the Campus Current. This is my first semester as editor of the Campus Current and I wanted to start my tenure out by having some fun with the paper.
We are currently experiencing a time where media as an industry is changing each day. While many say print media is on the decline, it is something we as a staff find important to release every month. With that being said, the Campus Current will be working on increasing its online presence. To go hand in hand with this is the new USA Today App, which is free to download and available now.
The app features popular stories from USA Today as well as USA Today College Stories. On top of that, articles from the Campus Current site will be added into the USA Today feed. This is something we as a student body have never had available to us, so it is certainly worth checking out.
This very back page you are reading from now will be dedicated to student feedback from selected questions/issues dealing with whatever is going on that month.  These questions will be posted on Facebook, Twitter and Instagram. This forum page will give every one on campus the potential to have their opinions heard and adds a new layer of interaction to our newspaper.
We have also revamped our Campus Current website. The website will be updated more frequently than in the past in order to give students a new way of finding out what is happening around campus. The website also has a mobile version for those of you who are always on the move.
New issues will be released at the beginning of each month and can be found in the Campus Current kiosks all around campus. For that month gap between issues, the website and app will be updated so campus news will be readily available for all members of the AACC community.
As a staff we are always welcome to new members. If you are interested in writing, photography, or anything in-between feel free to swing by the newsroom in Humanities 208A.