Get Hard Review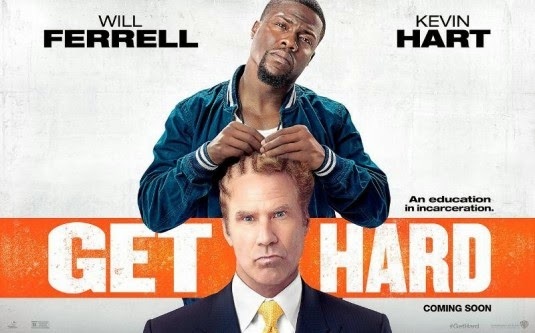 "We do this, we do this hard!"
"I can get hard!"
These lines of dialogue are just a taste of the comedic genius in the new comedy "Get Hard".
Will Ferrell plays James King, a stockbroker soon to be partner to a big time executive, and Kevin Hart stars as Darnell, a car wash employee who sways Ferrell's character into believing he's been to jail. Darnell then trains King to survive his upcoming prison sentence.
In my opinion, the two of them doing a film together is a film for the ages. From Ferrell, we get the comedic edginess that he brings with him in almost every movie he has done, but we also get the compassion from Hart. Both of these actors are not afraid to push each other or the subject matter to make comedic gold.
If you were to judge "Get Hard" based on the trailer, you might think that it's a PG movie for kids. However, it stands up to its R rating during the movie.
Overall, "Get Hard" is one of my favorite movies of the year so far, meaning I'll probably buy it on DVD when it becomes available. With this performance, I'm hoping to see Kevin Hart work with more actors like Ferrell, and maybe see him in a larger starring role in the future.
As for Will Ferrell, he doesn't need to do anything more than just being himself. This film would be great to see with a group of friends who you can share a few laughs with.