THE TOP 9 SPOTS TO SNOOZE ON CAMPUS
Naps. There is nothing better than a good nap. Many of us would gladly trade places with a cranky toddler if only to regain the routine of a daily snooze. Research has shown that even just a thirty-minute nap can improve declarative memory – long-term memory that allows us to recall facts and knowledge. A 2008 study showed that naps are even better than caffeine when it come to learning and motor skills. Studies from NASA found that a forty-minute nap improved performance by 34% and alertness by 100%. Warmer weather means warmer classrooms, later nights, and sleepier students. Since you're still wondering what to do with that twenty-minute gap between classes, I've found the best places on campus to sneak in a nap.
9. Catnap in the Quad
If you're comfortable with an audience, the benches in the quad are perfect for a mid-morning or afternoon snooze. Make sure you choose the right bench so the sun will keep you toasty as you drift off. The East Campus Quad comes in last due to the lack of privacy and quiet. Keep this in your back pocket as a last resort.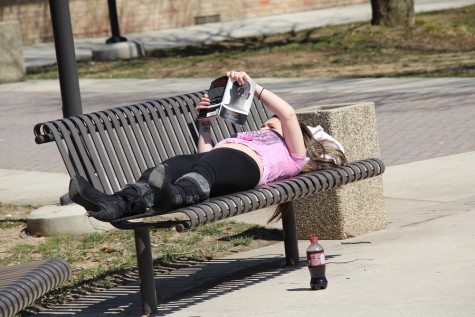 8. Nap in a Nook
There are nooks in the walls of the Careers building, which are the perfect size to curl up for a nap. There's enough space to keep your valuables close by, and besides general chatter through the hallway, it's not too loud. It's also fun to freak people out as they walk by and do a double take. I highly recommend scoring one of these coveted resting spots while waiting for your class to start.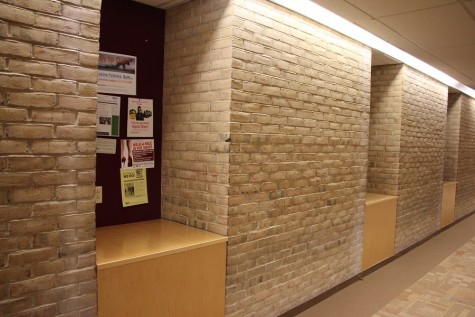 7. Lethargic in the Library
We've all seen at least one person sleeping in the library, and that's probably because it's prime territory. With a naturally quiet atmosphere, you're bound to doze off if you pick the right spot. Get a first-class view of the quad from the Silent Study Room, or if you don't have a problem with everyone hating you for monopolizing the space, snag a regular study room for a quiet and dark space to sleep.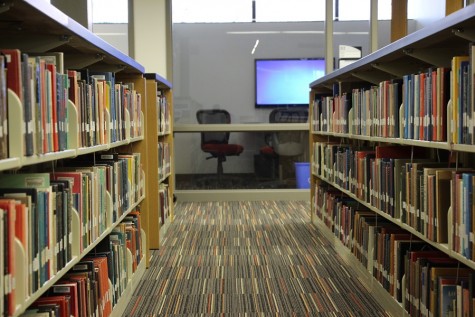 6. Snooze in the Science Building
If you enter the Science building from the Quad, you'll see an abandoned couch in the nook overlooking the stairs. Practically invisible from the rest of the building, it's the perfect little space for some revitalizing rest before or after Lab.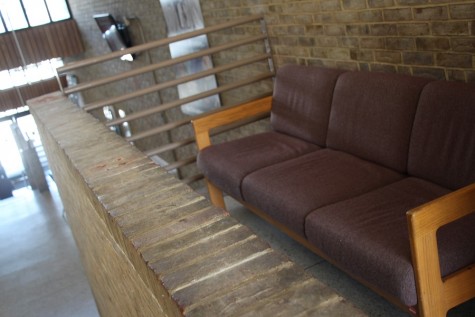 5. Comatose on a Couch in CALT
During my intensive research, I found a hidden spot behind the first floor staircase in the CALT building. When your homework starts to put you to sleep at the provided desk, scoot over to the couch that sits against the staircase. Nobody will be able to see you from the staircase overlook. Though privacy is top-notch, you do forfeit a quiet atmosphere, considering the noisy doors and footsteps up and down the staircase. Nevertheless, it's definitely one of the best spots for sleep on West campus.
4. Crash By Careers
Between the Careers building and the Plant Studio there lies a corner with a single picnic table. Other than a few passing voices, it should be pretty quiet. You can't see it from the Careers overpass, and it's the perfect spot to get a little sun while you snooze.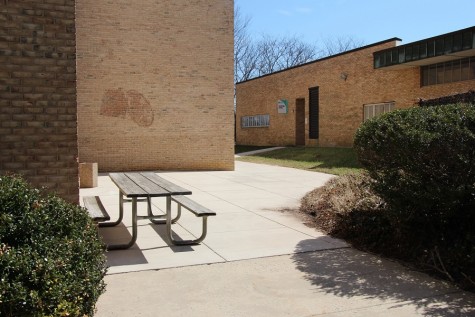 3. Bean Bag Beds
On the third floor of the CADE building, get a view of Martin Luther King as you hibernate with bean bags underneath you. A cozy carpet and a malleable bed make for a comfortable napping spot. There also isn't too much foot traffic, so it won't be too loud or too public.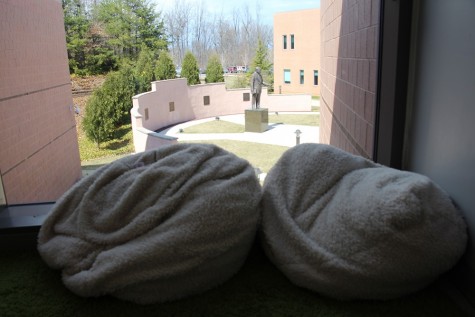 2. Wake up on the West Campus Quad
On a warm day, the West Quad is the perfect place to get some rest. Choose between a sturdy concrete bed or a soft sheet of grass to lay your head. There are always people laying down here, so no one will give you a second look. It's not as loud at the Quad on East campus, and it's a lot more comfortable.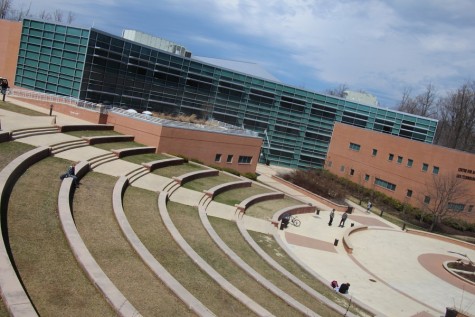 1. Napping Near Nurses
If you've got some time on your hands and need to sleep, relax, or even get a free massage, head to the nurse's office between the book store and the cafeteria. Very few people will be around, and the nurses are super friendly. This top spot is so exclusive, I don't even have a picture to show you. In the nurse's office, there's a room called the "no-stress zone". Ask to lay down for a bit and the nurses will usher you in and even get you your own pillow. In the room you'll find a massage chair, a foot massager, a relaxation radio, a T.V., and more. You can set an alarm, or the nurses will ask if they can wake you at a certain time. Whatever you do, keep it on the DL! I've been protecting this secret for months.
What are your favorite napping spots around campus? What did I miss? Share with the class, won't you?
Citing:
http://sleepfoundation.org/sleep-topics/napping?page=0%2C0
http://onlinelibrary.wiley.com/doi/10.1111/j.1365-2869.2008.00622.x/full
http://www.sciencedirect.com/science/article/pii/S0166432808002416
http://io9.com/the-science-behind-power-naps-and-why-theyre-so-damne-1401366016