Health and Wellness Center, SGA host stress-relief event
Students enjoyed free pizza and mocktails, received massages and relaxed with therapy dogs at an event on the Arnold campus on Wednesday. 
The Stress Less Festival, organized by the Health and Wellness Center and the Student Government Association, is held at the end of every semester to help students manage stress before finals, according to Stephanie Jenkins, a registered nurse in the Health and Wellness Center.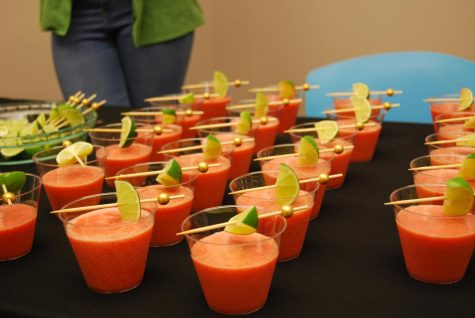 "We call it Stress Less Festival because we want to teach you some techniques for stress management," Jenkins, the coordinator of substance abuse and wellness education, said. "We want to do it in a fun, engaging way: making stress balls, having a massage … aromatherapy. So [we] try to have students engaged, but also have you come away with a little bit of information of how to manage stress."
Students also had the opportunity to get free fruits and vegetables from a free produce market, hosted by the Office of Student Engagement and company Hungry Harvest, during the event. 
"I know a lot of people tend to not ask for help or not, like, take time for themselves," SGA President Abigail Billovits-Hayes, a third-year psychology student, said. "I feel like events like this are good to remind people that, you know, your mental health matters and you matter and even if you're stressed out, and have like 10 billion things on your to-do list, it's still important to take that break to participate in self care."
Students from AACC's physical therapy assistant program gave free massages at the event.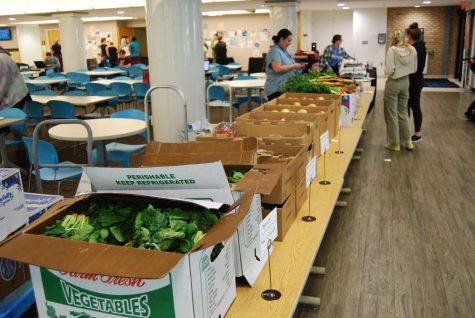 Students who attended said they enjoyed the event. 
"I think it's a good way to bring, like, a sense of community to this place," first-year film studies student Briggs Phillips said. 
Phillips added he plans to attend the event next semester. 
First-year dual-enrollment student Mary Feliz said the event was "super fun."
Feliz offered advice for students on dealing with stress: "Just try to do a little bit each day, and not save everything to the weekend."