Graduates: Keep in contact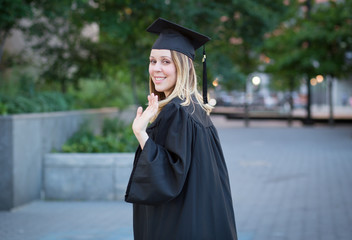 Riverhawks: As you prepare to leave AACC to start the next phase of your life, why not take a little bit of community college with you?
The same classmates and professors who have helped you during the past one, two, three, four or five years can continue to be helpful long past your time at AACC—if you let them.
All you have to do is keep in touch.
If you maintain long-term relationships with your professors, they are much more likely to write recommendations when you ask for them later or send you that great job opportunity because you'll be on their minds.
Most faculty members are more than willing to help their former students; in fact, most truly want to. But they have to know you. They have to be able to put a face to the name.
Don't let them forget you.
If, five years from now, you haven't spoken to your professors since graduation, they are less likely to do you a favor. They won't know you anymore.
Our advice: After you leave AACC, stay connected on LinkedIn or over email or text. An occasional friendly catch-up email or an update on what you're doing in life is all it takes to keep that relationship.
By keeping in touch with your professors, you make them feel great as well.
For students transferring to universities as juniors, it is especially important to keep these AACC connections.
Your classmates who didn't start college at a two-year school will have spent those years cultivating relationships with your four-year professors. But you'll be just starting.
So keep access to the network you have already.
Whether it's recommendations or references for a job application; information on internships; or general advice, there are many ways a professional community that knows you can help you.
Very few students will keep in touch with their professors. So if you're one who does, you will stand out.
And don't only reach out when you need something. A friendly hello every now and again can go a long way.
One former Campus Current editor-in-chief comes back to the newsroom almost every semester to pitch in for a day or two and meet the new staff. Every time he does, he expands his network.
Networking is the best way to find new job opportunities and expand your career options.
This goes for keeping in contact with your fellow students as well.
Whether it's your best friend or a classmate, most community college students will land a good job at some point. And they might be in a position to hire you.
So make sure they remember you.