AACC gets new sign on College Pkwy.
AACC will get a new sign at the College Parkway entrance to East Campus in late May.
Students contributed to the sign's design.
Allison Baumbusch, creative director in the Office of Strategic Communications, said she suggested a replacement for the "aging" brown brick design back in 2017. The update, she said, will keep the college's branding and aesthetics "consistent."
"I've always had an eye towards design and things that are aging and not looking on brand with other things around the college," Baumbusch said, adding the new sign will "draw attention" and add a "main entrance" feel.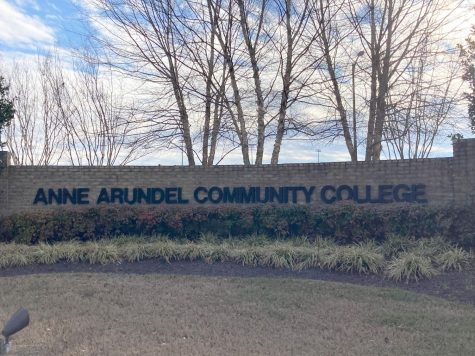 The new sign will replace the one the college tore down in early February.
Whiting-Turner, the contractor that built the Health and Life Sciences building, is constructing the new sign.
Some students said they prefer the newer design.
First-year undecided student Emily Price said she forgot the old sign "even existed" because it was "not very noticeable," adding the new one "pops out more."
Second-year pre-medical student Deaija Parker said the new sign will "bring more life to the campus," adding it "gives the campus a much more welcoming touch."