Student Government Association to hold elections next week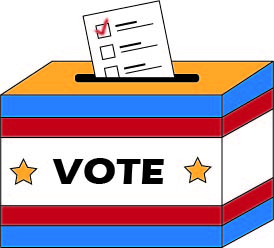 The student body will elect one president and four vice presidents in this year's Student Government Association election.
Voting will be available through The Nest website from April 25-29.
SGA President Ben Nussbaumer encouraged the candidates to campaign by interacting with the student body.
"Go to events, talk to people [and] hang out … wherever people are," Nussbaumer said. 
Nussbaumer added the SGA will set up tables in "high-traffic" areas on campus such as the Health and Life Sciences Building, Careers Center, and the Student Union Building to promote voting.
The tables will have stations with computers that students can use to vote.
This election, the SGA has two candidates for president: second-year marketing and psychology student Abigail Billovits-Hayes and transfer studies student Hannah Park.
Two of Billovits-Hayes's goals are to bring back child care for student parents and to make events on campus accessible to more students.
Park said two of her top goals are to improve the number and quality of student clubs and overall student engagement through outreach. 
Four candidates are running for vice president positions this year.
First-year secondary Spanish education student Conor Curran is the candidate for executive vice president. Second-year psychology student Hamza Iqbal is running for vice president of campus activities. Lily Delgado-Ortiz nominated herself for vice president of diversity, equity and inclusion. Victor Javier Solis is trying for vice president of public relations. 
No candidates have signed up to run for the vice president of outreach and engagement.
The SGA will announce the election results on May 2.