Board of Trustees appoints new student member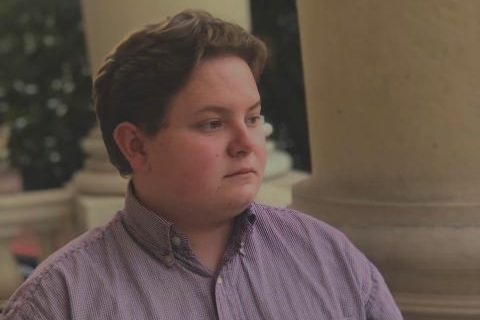 A first-year secondary Spanish education student will be the next student member of AACC's Board of Trustees.
Director of Student Engagement Amberdawn Cheatham, who leads the committee that accepts the nominations for student trustee candidates, said the panel chose Connor Curran, a Student Government Association senator, because he has experience in student leadership.
"[The committee] decided that Connor was the best representative for the position … based off of his qualifications and his passion for representing the student body," Cheatham said.
Maryland Gov. Larry Hogan will swear in Curran on July 1. Curran will replace third-year culinary student Jordan Foley, a lieutenant in the Navy, whose one-year term will end on June 30.
The lone student member of AACC's board of trustees, has the same voting power as all the other trustees.
"They're completely equal to the adults on the board," Curran said. "Their functions are the same" as the seven other members. 
Curran said his tenure as the president of the Chesapeake Regional Association of Student Councils prepared him to become the student member of the Board of Trustees.
"I … feel very passionate about educational leadership … and having [the] student voice be heard at every level of leadership," Curran said. "Because if we're not working for our students, then who are we working for?"
The nomination process, which started
 in February, included interviews by a committee of student leaders and faculty. Then college administrators approved the nomination before sending it to Hogan for the appointment.
Curran, 19, said he feels excited but nervous.
"It is kind of … nerve-racking because it's obviously an exciting opportunity," Curran said.