Married, dating couples work alongside each other on campus
Couples who work together said they enjoy being together on campus.
Married English professors Candice Hill and Tim May work next door to each other in the Humanities building.
"I really like working with Tim because he has great ideas and great energy," said Hill, who married May in 2017.  "It is what made me notice him before we were together."
May agreed.
"[It's] awesome," May said. "Candice is just ridiculously good at what we do. That spark and excitement and manic energy translates to our classes." 
Another couple, English professors Suzanne Spoor and Steve Canaday said they like helping each other at work.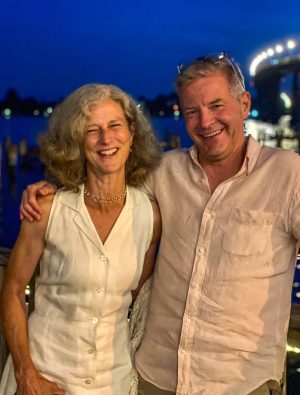 "Working with my partner is fun because we get to share funny stories during the day," Spoor said. "We also get to talk about books and teaching ideas, and solve problems together." 
Hill and May also said they like collaborating at work.
"We get to bounce ideas off of each other all the time," Hill said. "I always have someone to talk through problems or challenges or projects with."
May agreed, saying he enjoys "tossing ideas back and forth" with her at work. 
Two first-year business students, Amanda Spence and Ashton Fulton, two first-year business students, said they commute together to school.
Fulton and Spence also run a small business together doing odd-jobs for homeowners. 
"We're like, together 24/7," Spence said.
They also said they try to balance all the parts of their lives.
"We're still learning how to balance it," Spence said. "Balancing a full-time job and school work … it's really hard … talking about it … trying to stay on track and be on the same page really helps us a lot."
Hill and May also said that one of the drawbacks of working together is trying to find that work-life balance at home with their partner. 
"The downside is that we both bring work home and have to try really hard to switch off" from work mode, Hill said. 
Spoor said that the opposite can happen too. 
"The only drawback is that if we were annoyed with each other at home, we don't get a break at work," Spoor said.
May and Hill also said that they try to one up each other constantly.
"There's always a competition about how classes go, what we're teaching, what question we're thinking about and reading, even how we read things and what we should read," May said.
Hill agreed
"We're always challenging each other to try new things, read new research, and test out new approaches in the classroom," Hill said.