AACC asks County Council to approve budget proposal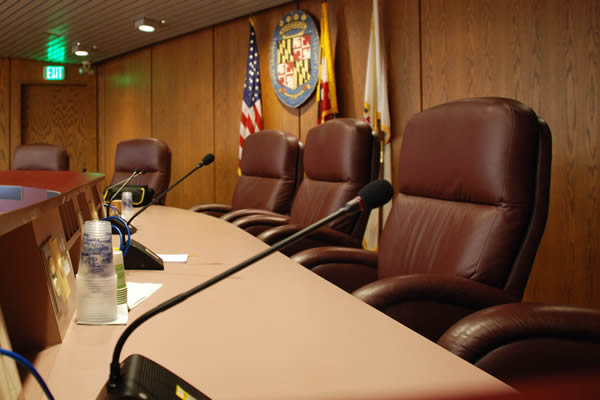 AACC officials last week asked the Anne Arundel County Council to fully fund its proposed budget for the next school year.
A week earlier, County Executive Steuart Pittman proposed that the council approve the college's proposed $120.5 million operating budget, which pays for non-construction expenses.
However, Pittman did not support AACC's request for $1.4 million for the school's digital infrastructure, which falls under the school's capital budget request. College officials asked the councilmembers to approve Pittman's proposal and to add funding for the information technology project.
Vice President for Learning Resources Management Melissa Beardmore said those technology improvements include fiber-optic cables and network switches.
The County Council will approve an overall county budget, including AACC's allocation, by June 15.
Pittman's proposal includes a $4 million increase over last year's AACC operating budget, paid for by a combination of county and state funds.
"Thanks to an important decision by the Maryland General Assembly to fully fund community colleges this year, and an extra million dollars in county support, the community college's [fiscal year 2022] budget will be fully funded," Pittman said.