Entrepreneurs show off start-ups at Hawktrade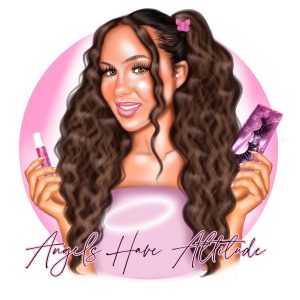 Student and alumni entrepreneurs in April showcased start-ups specializing in feeding veterans, coaching members of the LGBTQ+ community and helping clients build their portfolios.
Those businesses and others were part of the Entrepreneurial Studies Institute's annual Hawktrade show, which featured eight startups.
One business, a non-profit that combines a food truck with cooking lessons, hires veterans with culinary experience after they leave the military.
"Two out of every three veterans will leave their first job right after active duty due to low job satisfaction and inability for growth," first-year culinary student Jordan Foley, the founder and CEO of Chow, explained.
"I felt like it was my turn to step in and serve not only veterans, but like a community of veterans–that is, those who are culinary trained or interested," he said.
Chow also offers catering services that distribute food in under-served communities.
Donors can "pick a community … or just give us the flexibility to go to one of our partner communities and pay for … meals that will be provided directly to people who are struggling," Foley explained.
Foley won first place and $1,250 in prize money at ESI's Big Ideas competition in December.
Another culinary student, Nakia Cheeks, showcased her start-up, Baked and Brunched.
"Baked and Brunched offers healthy vegan and dairy baked goods with ingredients sourced both locally and from organic suppliers," Cheeks, who will graduate from AACC's baking and pastry program in the fall, explained. Her post-graduation business will sell only vegan bakery items, she said.
First-year coaching student Alex Ray said his business focuses on the LGBTQ+ community.
Ray, who calls himself a "queen confidence coach," helps members of that community gain self-confidence, he said.
"Lesbian, gay and bisexual youth are almost five times as likely to attempt suicide compared to their heterosexual counterparts," Ray explained. "The biggest problem in the queer community is our own view of ourselves."
Ray also runs The Queer Confidence Podcast. Ray said the podcast, which airs every Thursday, aims to teach the same concepts that in-person life coaches focus on.
Another participant, fall 2020 AACC graduate Na'Quon Willett, participated in Hawktrade to show off his company, Investment Neighbor, which he started in November.
Willett said he educates his customers about the stock market and offers services as a portfolio manager. His Instagram page keeps customers up to date about what is happening in the stock market.
Willett said he plans to offer introductory classes at universities to teach students about the stock market.
Others who participated in the three-hour virtual trade show are starting businesses to sell products.
Tara Long, who took classes at AACC in 2016, advertised her company, NRGizeMe2, which resells products like powdered water additives, teas and drinks, and dietary supplements from weight loss and wellness company Total Life Changes.
Long said the using the products, which are not FDA approved, can lead to health benefits like increased energy and a stronger immune system.
Another retailer, transfer-studies student Alexandra Bell, sells beauty products through her startup, Angels Have Attitude.
"My main goal is to be an ethical brand" that does not test products on animals, "which I really don't agree with," Bell said.
Others are creating businesses to sell field and ice hockey products and exercise equipment.