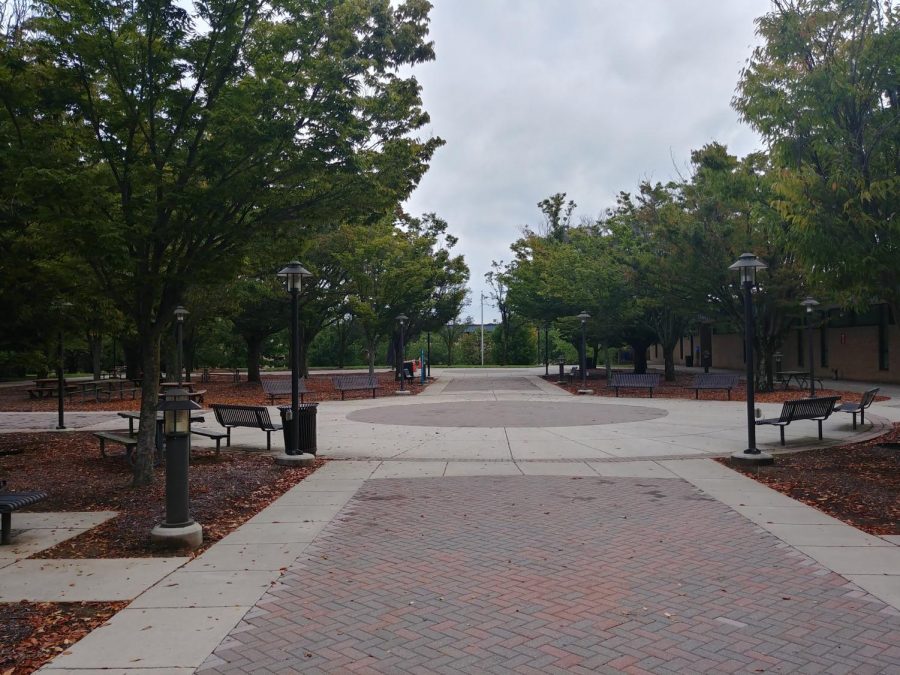 Johannes Haasbroek
Student enrollment is down at AACC by approximately 6% this semester compared with fall 2019. 
 AACC isn't the only community college losing students during the pandemic. The National Clearinghouse Research Center reported last week that undergraduate enrollments are down by 8% at community colleges across the country. 
 "So AACC is actually fairing a little better," said Dan Baum, AACC's executive director of strategic communications.  
For the entire school year, including summer classes, enrollment here is down approximately 1 percent.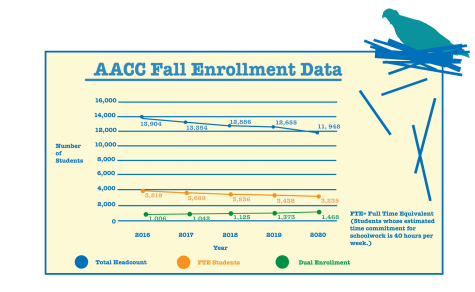 Baum said it's not clear why some potential students are choosing not to enroll. 
"I just think there's so much happening in the world right now," Baum said. "The pandemic, people might have children home, families are at home, people are struggling with work. I think it could be a convergence of many different things." 
For Eli Gibbs, who decided to take a year off after finishing the spring semester, it was online classes. 
"I don't really think I was mentally prepared for the sudden switch online," Gibbs said. "That just kind of threw me off guard." 
When the college closed in March because of the pandemic, all face-to-face classes converted to online for the final seven weeks of the semester. 
Gibbs said he might return to school next fall. In the meantime, he is working and trying to save money. 
"I had the misfortune of running into [the sudden change to online] head–first without a plan in mind and I think I should have prepared for it just a little bit better," Gibbs said. 
Baum said the decline in enrollment is happening across genders and races. 
Still, he said, more high school students are taking AACC classes in a dual-enrollment program. "So that looks promising," Baum said. 
Also, some AACC students are taking online classes both here and at four-year schools.  
First-year communications student Alex Walsh, for example, is taking 21 credits this semester, some here and some at University of Maryland Global Campus. 
She said she is able to do that because all of her classes are online. If she had to take on-campus courses, she said, "It takes a lot of time out of your day, just in travel."  
According to Baum, spring enrollment could hold steady because students who started college in the fall will come back in January. The college typically expects fewer new students to enroll in the spring, Baum said. 
"It much smaller numbers of new students than we see in the fall," Baum said. "I am optimistic that current students will want to continue their education with us into the spring and beyond."