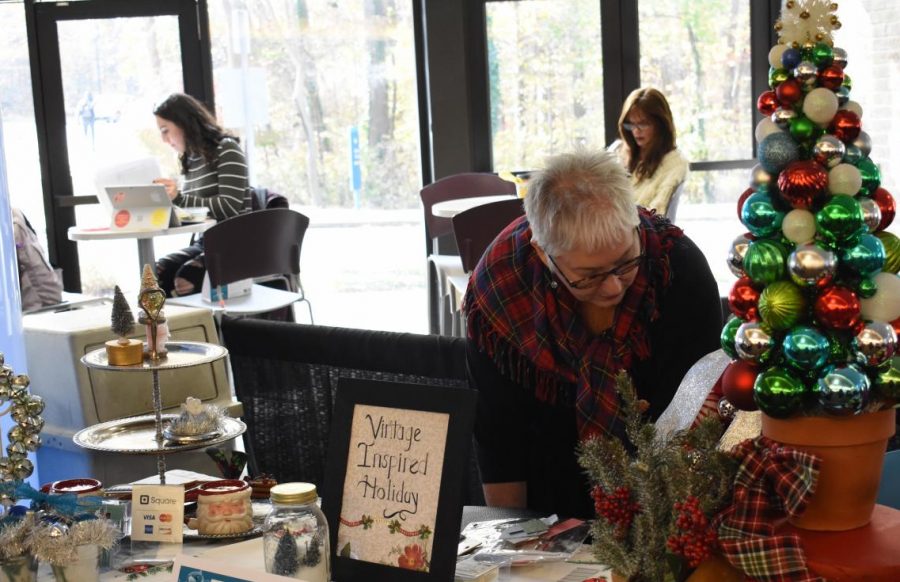 Gerald Maravanyika
Students showcased their businesses at the HawkTrade show on Thursday in the SUN Dining Hall.
The event hosted by the Entrepreneurial Studies Institute featured students from business classes selling their products to attendees, according to ESI professor Stephanie Goldenberg.
"They want to launch or grow their business and so they're doing that with the help of the Entrepreneurial Studies Institute," Goldenberg said. "We're really excited to offer this event for them."
Goldenberg said the trade show allowed students to showcase what they learned in class.
"I thought it was cool [that] that experience could be incorporated [into the show], and that students could have booths in the event," Mitchell Santos, a second-year creative writing student, said. "I think it was successful. … I'm optimistic for next year's event."
Over fifteen student-run businesses were in the Dining Hall. From 11 a.m. to 2 p.m. their stands had full displays of products for sale.
"There are some really innovative things here." Marie Gomba, a second-year general studies student who was in the show, said. "For me, I find things that are going to the landfill and give it new life. … I [brought] Christmas elements and form[ed] them into something nice or pretty someone can buy for the holidays."
Gomba owns a business that recycles materials and turns them into usable items like ornaments and furniture.
The first trade show was in spring 2019, with this being its second run.