AACC gets English degree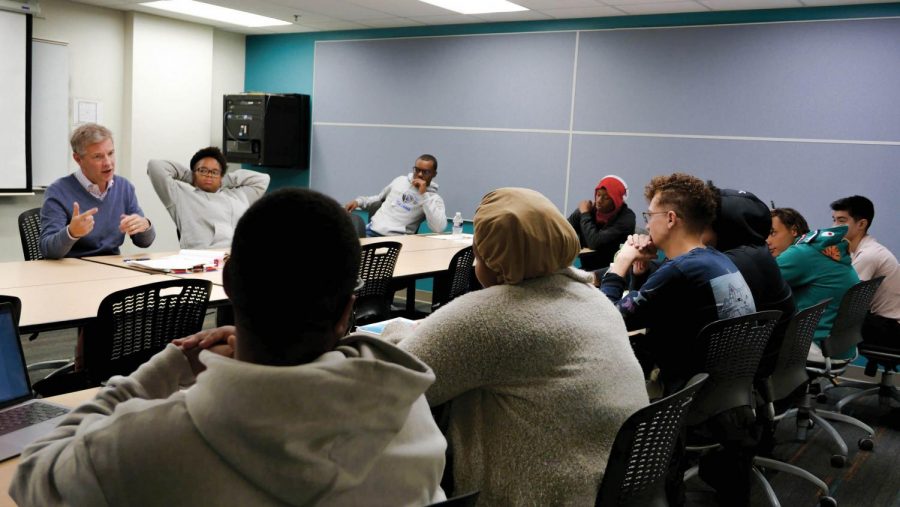 AACC will offer a degree in English starting next fall.
"We're over the moon," professor Steve Canaday said about the Arts and Science transfer degree with a concentration in English. "The department's been working on … getting that approval for a couple of years. So it's really gratifying to learn this fall that it's finally come through."
"I'm thrilled," Dave Meng, the academic chair for English, said of the new degree. "We've never had one before, so this is a new thing for us. … We're hoping that this will bring us some new students."
Canaday said students who earn the English degree at AACC will be able to transfer as juniors to four-year public universities in the state.
Meng said the department's focus is on making sure credits from the English degree will transfer to those universities.
"Transferability is a big part of it," Meng said. "It's so important that when they finish [the] program, they can transfer seamlessly to … any Maryland college [or] university and go in as juniors."
The degree also gives students interested in English the option of pursuing a degree in their field.
"In the past …  students didn't have an academic program here that they really fit into. So now they do," Canaday said.
Some of them chose to focus on creative writing or communications in the absence of the English major, he said.
Students said they approve of the new degree.
"It's overall good for the college itself, since it's expanding upon options for students," non-degree seeking student Brandon Miller said.
"I think it's super cool," second-year transfer studies student Elizabeth Morehouse said, "because [English] is … a basis for a lot of other things, I think it's really useful."