Student workers get new clock-in system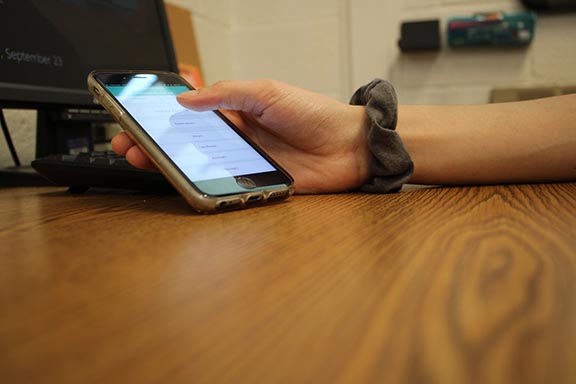 AACC introduced a time clock system for student workers this semester, shifting from a time recording system.
The new system requires students to log their hours by using an app to clock in at the beginning of their shifts and clock out at the end. Under the old system, workers only recorded their hours twice a month.
Associate Vice President for Learning Resource Management Andrew Little said the transition will result in more accurate timekeeping and is easier for students and the supervisors who approve their hours.
But some students said the system is more difficult to use than the old one, saying it's hard to remember to clock in.
Still, Erin Hite, a fourth-year radiology student, said, "[It's] just something to get used to."
Third-year education and communications student Bri Barone said the new system keeps things organized for student workers and their supervisors.
The timeclock app works with iOS and Android phones.