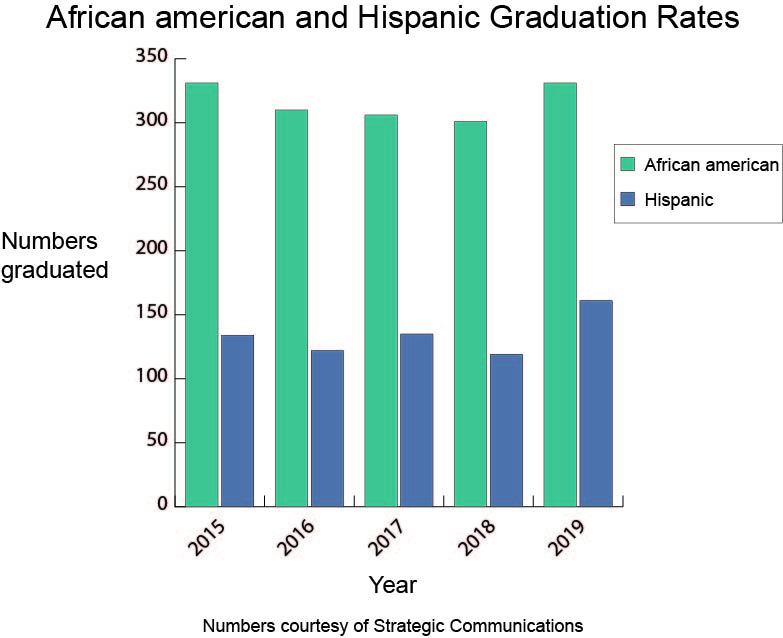 Tom Ostrye
Graduation rates among Hispanic students at AACC increased by 35 percent over the last year, according to college data.
African-American student graduation rates rose by 9 percent.
Vice President for Learning Mike Gavin said the college aims to eliminate achievement gaps among different racial groups. Traditionally, Hispanic and African-American students have graduated at lower rates than white and Asian-American students.
"The same percent of students from each demographic group should be graduating with each other," Gavin said. 
Gavin said the college has encouraged faculty to work with minority students to create a feeling of community for them.
"Students of all backgrounds [who] feel more connected to a professor, or a staff member or each other as a result of that kind of work are more likely to return semester after semester as a result," Gavin said.
Dale Plater, a first-year graphic design student, said he welcomed AACC's efforts.  
"I think it's [great] how progressive the school is being," Plater said.    
Christopher Silva, a second-year computer science student, noted his approval of the numbers, saying the graduation rate is "pretty cool. [It's] the fruits of diversity succeeding."