Community Service Fair connects students and non-profits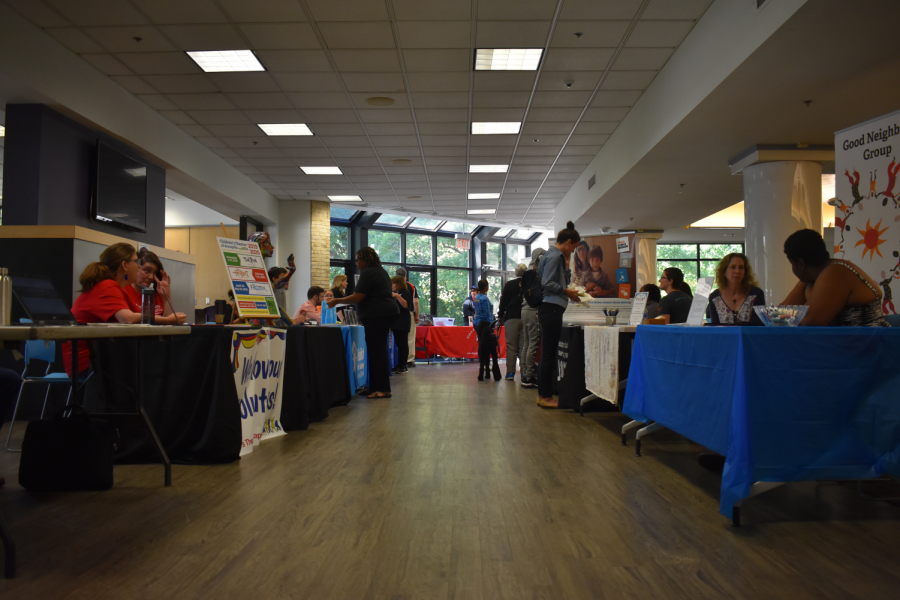 AACC Service Learning held their annual Community Service Fair, helping to connect students and non-profit organizations, on Thursday.
Service Learning coordinator Tresa Ballard said the fair, held every semester, helps connect students, faculty, and staff to non-profit partners.
"We are really glad to have about 30 of our non-profit partners on campus with us," Ballard said. "The community college has a real heart for service, a real culture of service, so it's an opportunity for people to come and find individual volunteer experiences."
Third-year civil engineering student Alec Pearlman said the fair helped inform students of community service and how to get involved.
"It's definitely informative," Pearlman said.
Second-year secondary English education student Nathaniel Nickerson noted the fair's usefulness for students looking to improve their resume.
"I think a lot of people will do well getting a volunteer position, it'll boost their resume, it'll help them get involved in the community."