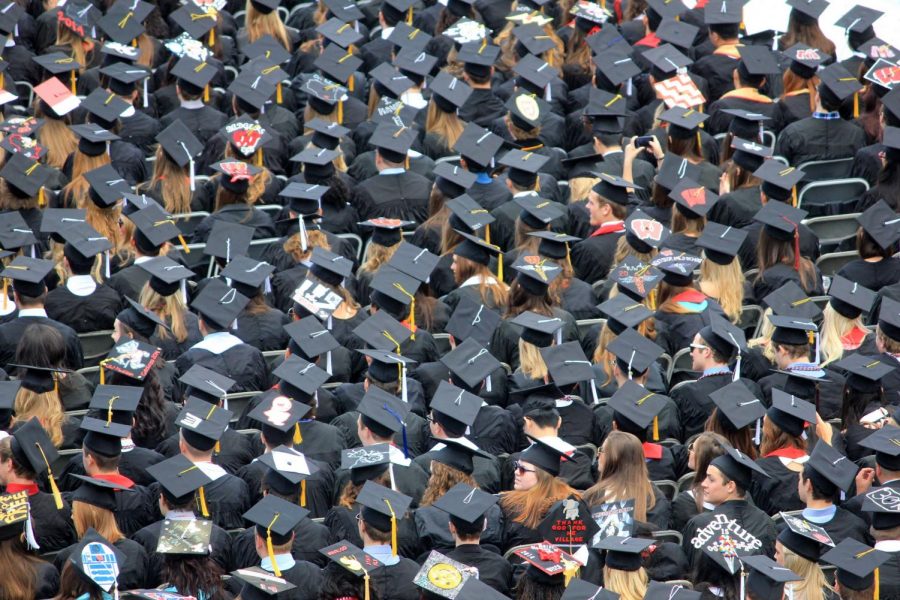 Unsplash
Graduating entrepreneurs should stay positive, practice self-care and never give up, according to ESI faculty and staff. 
Carlene Cassidy, chair of the Entrepreneurial Studies Institute, encouraged students to keep their heads high as they head to four-year schools or the workforce and not let failure prevent progress. 
"Celebrate the little victories along the way," Cassidy said. "You're going to make mistakes; you're going to fail; don't focus on the rearview mirror."
 "If you use the car as a metaphor, you've got this huge windshield to look at the future ahead and the road ahead … it's just amazing," Cassidy added. "Focus on the big windshield and everything that is out there ahead of you …  don't dwell on the stuff you can't control." 
Business professor Stephanie Goldenberg said students should practice self-care as they advance in the world and begin their own businesses. 
"Self-care is really huge," Goldenberg said. "If you're going to be successful, you can't get burned out. You need to take time for yourself. You can do something that rejuvenates you [and] replenishes your energy, whatever that thing might be for you." 
Business professor Stephen Berry told students to throw themselves out into the business world with confidence.  
"Go for it," Berry said. "Keep going; believe in yourself." 
Berry also said he wants all students to know that ESI is there for them to help them achieve success, even after they graduate. 
"We are here to help them achieve their academic and professional goals no matter what their major [is]. We're supportive of our students, and we're supportive of each other," Berry said.
Program assistant Tarsheka Thompson agreed and said students should stay in touch with faculty at AACC after graduation. 
 "Even though you've graduated, they still have a ton of information they can share with you," Thompson said. "Staying in touch with them as well as the resources that are available at AACC will be a huge benefit, especially with entrepreneurship, because the resources and the contacts that they have extend beyond the community." 
Business professor Anthony Baker said that his biggest piece of advice is not giving up, regardless of inevitable hardships. 
"Assume that you're going to have rough times," Baker said. "You're going to get through them, and there will be good times on the other side. You just have to be optimistic."