Alumni return to AACC to dance in showcase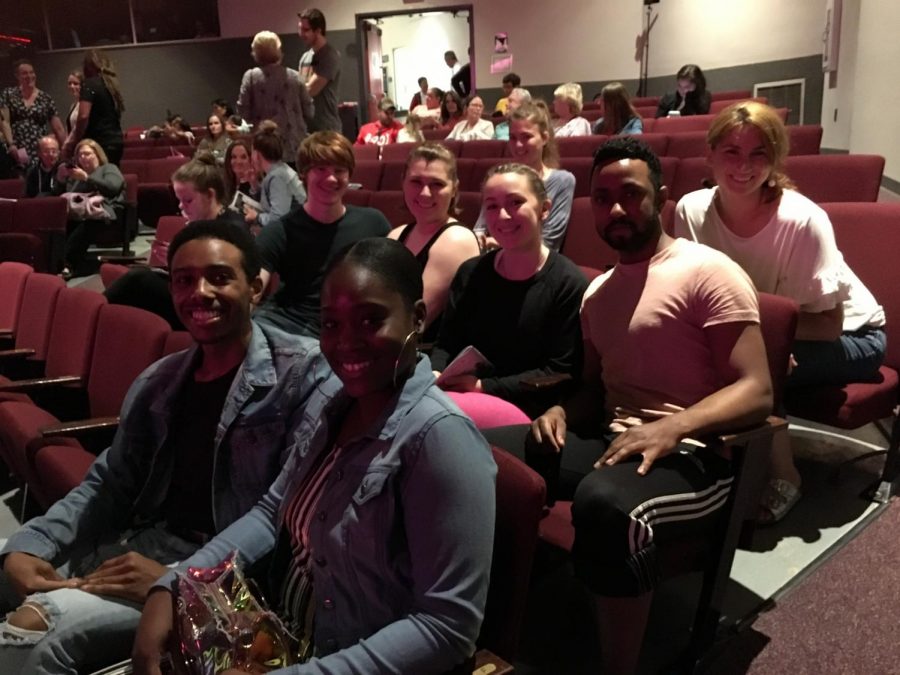 Dance instructors, professional performers and students from four-year schools all returned to AACC to dance and honor their former company on May 4.
"The 'Alumni Concert' is phase two of our 30th anniversary celebration," Lynda Fitzgerald, professor and dance company director told a nearly packed audience.
Phase one was the performance of current students in "Spring Migration" and phase three was a repeat performance of "Spring Migration" at 8p.m., following a celebratory reception in the SUN dining hall. 
Madeline Maxine Gorman opened the show dressed in a white corporate suit while she walked a tightly controlled spiral of newspapers before completely demolishing them and kicking them aside. 
"[The performance of] 'Me Time' was a play on the 'Me Too'  movement and relaxation," Gorman explained of her work. "[It's] about how society keeps telling people to relax but there is a lot to be stressed out about in the world. It is about women in corporate America."
Gorman's performance as well as a duet between dancer Lance Guillermo and his wife caught the attention of current student dance company members. 
"I like the idea of using different props [like the newspapers] and different spotlights," said Chioma Akwara, first-year dance and computer science major. "And I liked how [Guillermo and his wife] were apart but came together as one."
"It's a collaboration piece with my wife," Guillermo said of his piece. "It's something a little different; that's what people have said because of the fusion of the styles. The fusion really brings the piece together."
Shawn Cook, third-year business and dance major agreed noting how he learned from all of the alumni's powerful and precise movements. 
"I like how their movements have conviction," he said.
Each alumni choreographer in the show chose choreography to represent love, heartache and an uplifting feel as well.
The music played, in a  breathy tone, "When holding your breath is safer than breathing," while two dancers circled and supported each other before finally embracing at the end, with the lyrics "til the sun comes up," echoing in the background.
Each work finished with either an emotional collapse, such as when a dancer in a hospital gown fell back into her chair to the sung chorus "Fix me Jesus … fix me," or when another dancer paused to shake his head at his broken partner before walking away to the song "I remember when you filled my heart with joy. Was I blind to the truth?"
A team of young women in black leotards and a sparkling ring of rhinestones around their left thighs danced with precision and comedic timing to "Hold that tiger" and a hip-hop trio followed them with an upbeat routine.
Performers like alumni Tariq O'Meally finished dancing, only to race back to the audience so they wouldn't miss a minute of a peers' performance. 
The alumni said they continue to learn and grow from each other and Fitzgerald's professionalism.