AACC entrepreneurs win money at annual business pitch competition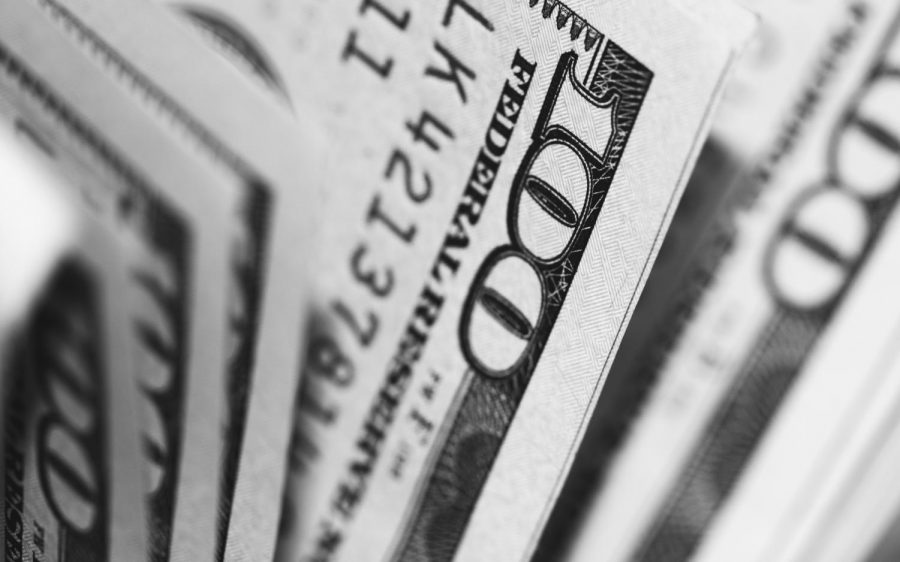 A baking and pastry student at AACC won $15 thousand toward her bakery business in April, during the college's annual Business Pitch Competition.
AACC's $100,000 Business Pitch Competition is a yearly event held for students to pitch their business ideas to a panel of seven judges who grant money to the start-up entrepreneurs.
This year, eight students participated and four won top awards.
"I asked for 15 [thousand] and I got 15 [thousand]. Last year they gave me 5 [thousand] and with that I was able to purchase a mixer which has just made everything possible," said winner Martha Walton, a graduated baking and pastry student with an entrepreneurship certificate. "It means so much, and I'm going to be able to make my kitchen space so much more efficient."
Walton, who runs Happy Chicken Bakery & Catering, wasn't the only winner.
Erica Morgan, a senior in high school and a fourth-year entrepreneurship certificate student, won $6 thousand dollars towards her business Erica Morgan Designs. "I'm very grateful for the money I earned today. The first $5 thousand will go towards publishing expenses for [Erica Morgan Books] and the last $1 thousand will go towards marketing." she said.
Her business uses her own personal artwork to create assecsories like decals and magnets that stores like Whimsicality in the Annapolis area sell, as well as shops in Delaware, Massachusetts, New Jersey, South Carolina and Virginia.
"This was my first year [at this event]," Morgan said. "I came to the interest meeting and immediately knew I wanted to participate."
$16 thousand winner Mickie Lambert of Puck Jones, a sports brand, said he already has a plan for how he will use his winnings.
"I'm going to use it for three things; intellectual property protection, trademarks and patents … [and] inventory," winner Mickie Lambert, a third-year visual arts and entrepreneurial studies student said.
"It's expensive to actually get the product made so I need to get enough of them so I can get a little bit of a volume discount which will help my business," Lambert said. "I'm going to use it for marketing, for print ads in USA Hockey magazine and for an improved online presence."
$8 thousand went to fourth-year business student Nick Kiraly of Annapolis Acent, a company that takes ariel photos and videos using drones.
Some finalists also won scholarships to help pay for the classes they will need to run their businesses.
"The Ratcliffe Foundation has been supporting our students through scholarships since 2003, and in 2014 we asked them if they would expand that to support [starter] funds in the business pitch competition," Carlene Cassidy, chairperson of the entrepreneur program and event organizer said.