Annual journal reveals Vol. 44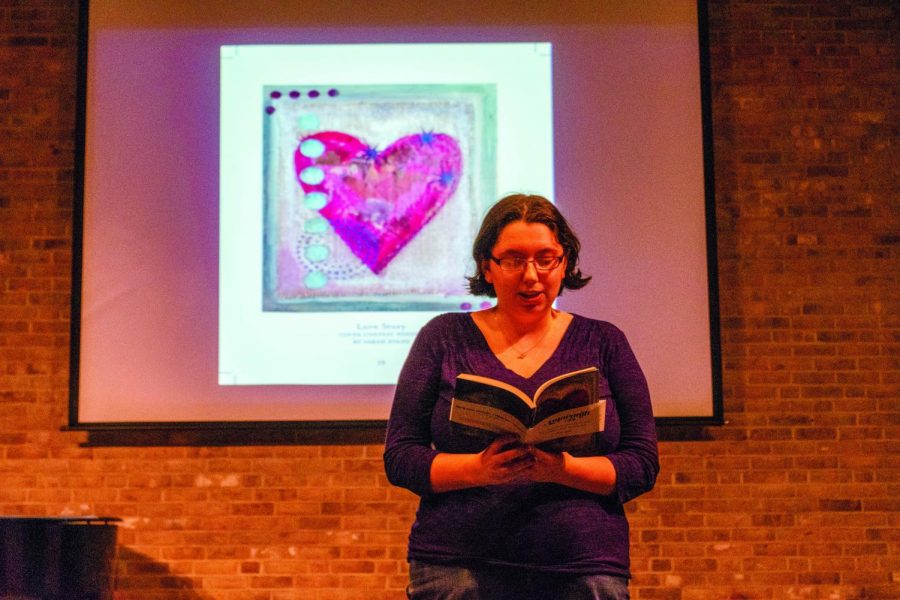 The 44th annual edition of AACC's literary journal, "Amaranth," launched on April 24.
"Amaranth" features student and faculty creative writing, poetry and photography. Editor-in-Chief Mike Pierorazio and his staff hosted a release party to celebrate, during which featured writers performed live readings.
The event in the Humanities theater drew "the most people I've ever seen at an event in the theater," William Kuethe, a fourth-year music student who attended, said.
"Amaranth" staff members said they are proud of the content in this year's journal.
"It's been a great experience," Pierorazio said. "I like to describe this whole year as the best group project I've ever done. Usually in a group project, someone is carrying the whole team … and with two former editors and me, we all kind of pulled our weight. I'm really excited about this book."
Jonas Pallaro-Sonneborn, one of the previous editors of the journal, called the "Amaranth" work "one of the most fulfilling creative experiences I have ever had. … I've met so many amazing artists and writers and photographers and all kinds of creative people."
He added: "It's … great for us as we feel accomplished for just being able to support these people. But also, and you can tell from how excited people are, knowing that a group of other people, people you don't know, strangers, looked at your thing and said, 'This is so good we want to put it in print.' That is an amazing feeling and I'm so glad we got to give that to people."
Some of the featured authors include Rae Supko, a third-year creative writing student, who read her piece "A Rose by Any Other Name," and Shayna Bloom, a third-year transfer-studies student, who presented her story "The Faulty Fitbit."
Volume 44 of "Amaranth" is available at the reference desk in the library and on Campus Current newsstands across campus.