Hood will award $500 to incoming transfers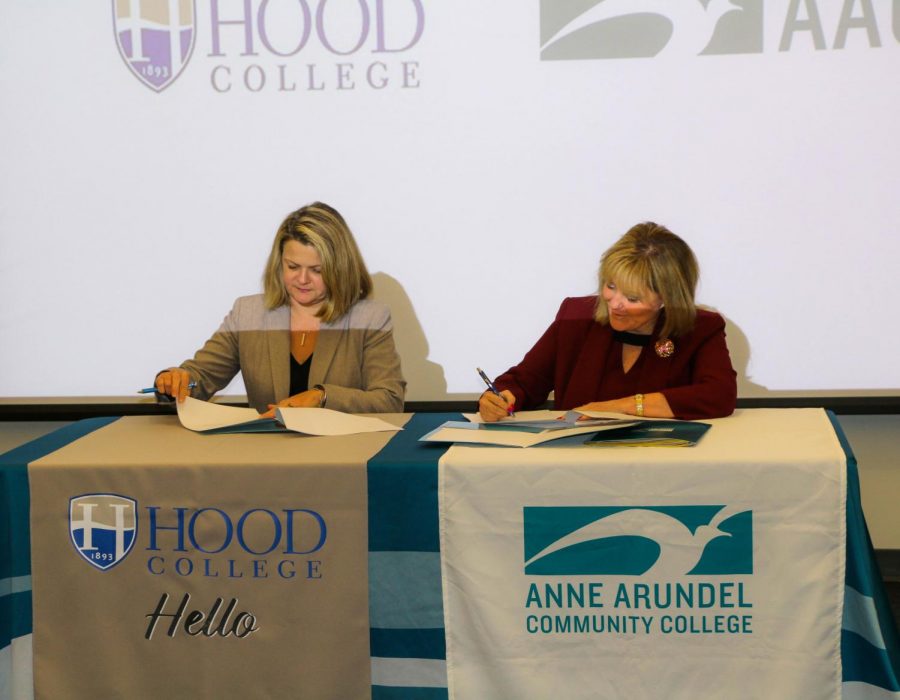 Students who transfer from AACC to Hood College in Frederick qualify for a $500-per-semester break on tuition.
Hood College President Andrea E. Chapdelaine and AACC President Dawn Lindsay signed an agreement in January to guarantee the extra $500 break and access to on-campus housing for AACC transfer students.
"It would be an upper-class[men] housing opportunity," Hood Vice President for Enrollment Management William Brown Jr. said.
That's on top of a tuition discount for students with GPAs of at least 2.5, which Hood offers to transfer students from any school.
AACC students with a 3.5 GPA can qualify for up to a 50 percent tuition reduction; those with a 3.0 can qualify for up to 33 percent off; and those with a 2.5 get up to a quarter off.
"That's one great thing Hood College has done," Marcus Wright, AACC's director of transfer articulation and career alignment, said. "They are looking at not only the high-achieving students but also, 'OK, what about those students that have a 2.7, that have a 3.0?' They should be considered for scholarship opportunities as well."
AACC has transfer agreements with Frostburg State University, McDaniel College, Morgan State University and 13 other in-state colleges, which promise to accept up to 62 credits from community colleges.
But those four-year schools limit those credits to specific programs of study. Under the AACC agreement, however, Hood will accept the credits into any major the student chooses.